17 Sep 2014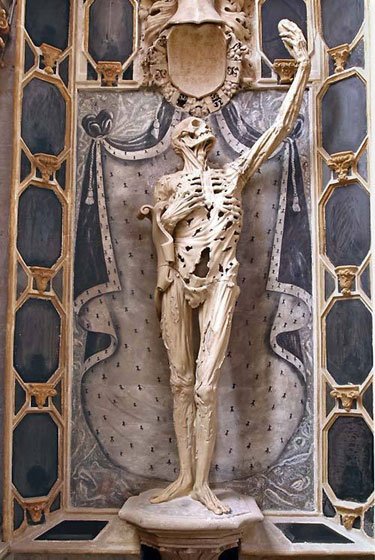 Displayed in the Saint-Étienne church in Bar-le-Duc, France is the figure of René de Chalon, Prince of Orange. The prince died at the young age of 25 during the siege of Saint-Dizier in 1544.
Rather then memorialize him in the standard hero form, his wife requested (or René himself requested, or possibly both) that he be shown as "not a standard figure but a life-size skeleton with strips of dried skin flapping over a hollow carcass, whose right hand clutches at the empty rib cage while the left hand holds high his heart in a grand gesture."
Hat tip to Hello, Tailor via Leah Libresco.