13 Jan 2015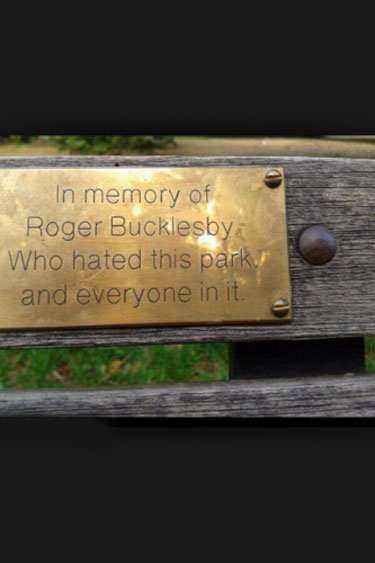 Last August images of the above plaque on a bench in a deliberately unidentified London Park (Don't want the authorities taking away the joke) went viral attracting millions of views.
In reality, the plaque was installed as a prank by Jamie Maslin, an Australian novelist who was in a mischievous mood after having received a book rejection.
Maslin later distributed this (Photoshopped) image of a historical marker commemorating the fictitious Roger Bucklesby (modified from the real George Orwell marker).
Hat tip to Bird Dog.