25 Mar 2013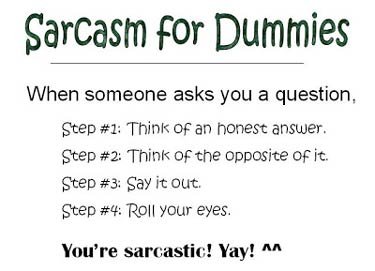 Earlier this month, it was revealed that the management of this year's Sex Week at Yale circulated a questionaire inquiring about Yale students' sexual histories, whether they'd ever had sex for money, and what sort of activities had they participated in. Campus Reform blog
I personally smiled sardonically and shrugged when the Daily Mail swallowed this silliness whole and when one editorialist at NR online also climbed on board, worrying aloud about what all this pre-matriculation-at-college debauchery must say about the state of our civilization.
The Daily Mail is a British newspaper and, let's face it, some of the guys who write for NR do not have personally an Ivy League background, so a little confusion about the meaning and validity of that particular poll was understandable. But, as the French flavorfully put it: "Il ne faut pas de enculer des mouches" [One does not sodomize flies]. I decided not even to dignify this nonsense by remarking on it.
I was clearly wrong. Some flies will keep demanding attention until they get it.
First of all, a few days ago, on Facebook, a prominent conservative intellectual I know (who did not go to Yale), was linking another instance of the one-out-of-ten-Yale-undergraduates-have-been-hookers news meme. So, I intervened and pointed out that in evaluating all this, one needed to reflect on in just what way the typical Yale undergraduate is likely to respond to blithering, intrusive, and basically bizarre questions about his-or-her sex life written up in ridiculous form by a professional "sexologist" who operates a suburban store selling dildos. I was only surprised that number of affirmative answers to the weirder questions was so low.
More recently, even Glenn Reynolds (who went to Yale Law, and ought to know better) was repeating this important meme.
March 21, 2013

HIGHER EDUCATION UPDATE: Nine Percent of Yale Students Surveyed Say They've Accepted Money for Sex. "Nine percent of Yale University students who participated in a recent survey on sexual behavior reported having been paid for sex at least once. Three percent said they had participated in bestiality, and more than half said they had 'engaged in consensual pain' during sex."
When I read this sort of thing, I think back fondly to Ken Kesey appearing at Yale, during the Revolution, to announce to the nation his candidacy for the presidency (opposing Richard Nixon in 1972). Kesey was visibly inflamed with self-righteous political passion, egomania, and some sort of mood altering substances. He proudly delivered his diatribe, and began taking his bows while condescendingly accepting questions from the audience.
The Yale undergrad questioners began cruelly playing with Kesey like some cats playing with a mouse. They gravely expressed agreement with his nonsensical propositions, and deliberately and skillfully drew him farther and farther out along fanciful limbs of patently ridiculous claims pertaining to his qualifications for high office and elicited from him some extremely potentially embarassing proposals for national policies involving sex, drugs, and Rock & Roll. Then, the audience began mocking him. People asked unkind questions, like whether he might not be too stoned to campaign effectively. Kesey became infuriated, and he began exchanging invitiations to come up and fight him for catcalls from the floor. And that was how the audience at Ken Kesey's presidential campaign announcement at Yale sank that campaign on its opening night.
Someday, boys and girls, I should tell you what we did to Norman Mailer, but that is another story. In any event, it is necessary to bear in mind, that most people who get into Yale are very, very bright, and that Yalies have a tendency to mock fools.