28 Feb 2020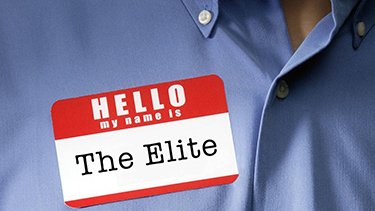 Joel Kotkin, as usual, is explaining that the real constituency of Progressive Statism is the new clerisy whose class interest is intimately connected to the growth in power and reach of the Administrative State.
The term clerisy was coined by Samuel Coleridge in the 1830s to define a class of people whose job it was to instruct and direct the masses. Traditional clerics remained part of this class, but they were joined by others—university professors, scientists, public intellectuals, and the heads of charitable foundations. Since the industrial revolution, the clerisy has expanded and become ever-more secular, essentially replacing the religious clergy as what the great German sociologist Max Weber called society's "new legitimizers."

Although certainly not unanimous in their views, the clerisy generally favors ever-increasing central control and regulation. French economist Thomas Piketty calls them "the Brahmin Left," pointing out that their goal is not necessarily growth, nor greater affluence for hoi polloi, but a society shaped by their own progressive beliefs. In this respect, they are, despite a generally secular ideology, reprising the role played in feudal society by the Catholic Church, or what the French referred to as the First Estate.

Today's clerisy are concentrated in professions whose numbers have grown in recent decades, including teaching, consulting, law, the medical field, and the civil service. In contrast, the size of the traditional middle class—small business owners, workers in basic industries, and construction—have seen their share of the job market decline and shrink.2 Some professions that were once more closely tied to the private economy, such as doctors, have become subsumed by bureaucratic structures and—in the United States, at least—shifted from a dependable conservative lobby to an increasingly progressive one.

These shifts are, if anything, more pronounced in Europe. In France, over 1.4 million lower skilled jobs have disappeared in the past quarter-century while technical jobs, often in the public sector, have sharply increased. Those working for state industries, universities, and in other clerisy-oriented positions, enjoy far better benefits, notably pensions, than those working in the purely private sector. To be sure, members of the clerisy have to suffer Europe's high taxes on the middle class, but they also benefit far more than others from the state's largesse.

At its apex, the clerisy today is made up largely of the well-educated offspring of the affluent. This class has become increasingly hereditary, in part due to the phenomena of well-educated people marrying each other—between 1960 and 2005, the share of men with university degrees who married women with university degrees nearly doubled, from 25 – 48 percent. "After one generation," the American sociologist Daniel Bell predicted nearly half a century ago, "a meritocracy simply becomes an enclaved class.
All this is why so many of our Ivy League classmates and assimilated college-educated friends have become the enemies of Freedom and the political adversaries of ordinary Americans.