28 Oct 2019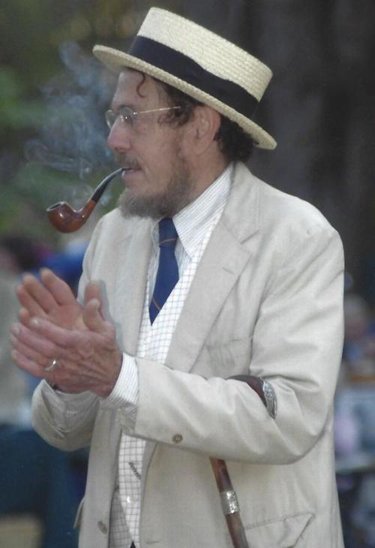 Nat Morison, heir to Welbourne and uncrowned king of Northern Virginia Horse Country, passed away October 10th, aetatis 83.
He was a proud graduate of the University of Virginia who looked suspiciously at people tainted by association with such Yankee schools as Yale and Harvard.
His tastes were naturally antiquarian. After all, he ate his breakfast daily at the same table where George Washington (a regular guest at Welbourne) made notes for the Constitutional Convention of 1787. One window of his house's second floor features a never-completed inscription by the "Gallant Pelham," who was interrupted while writing with his diamond ring on the glass in 1862 with a call to arms.
Nat Morison commonly followed the practice notoriously associated with British peers of dressing with decided flair in century old suits and ties, and shirts, and even shoes, inherited from generations of gentleman ancestors.
His colorful eccentricity and his passionate aversion to change inspired the affectionate tribute of a 2004 film comedy, Crazy like a Fox, in which an impecunious 8th generation Virginia aristocrat loses his stately Virginia manse to a couple of crass Yankee speculators (named Sherman, no less) and then proceeds to wage a guerilla war of resistance.
Virginia and the world are duller places without Nat Morison.
Molliter ossa cubent!

Richard Roberts, Middleburg huntsman, formerly huntsman for the Piedmont Fox Hounds, blows "Gone Away" for Nat.