29 May 2018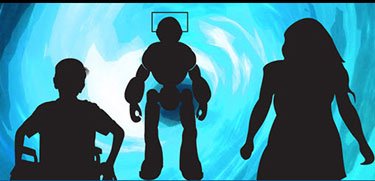 What would a world be like run by ordinary, not necessarily all-that-elite, college-educated Americans? You can find a pretty good demonstration just by looking at what things are like at a current Sci Fi fan convention.
Last Sunday, for instance, there was trouble with a capital-T at the 42nd WISCON convention.
Today's geeks and nerds are a sensitive and Woke lot, prone to devote serious thought to important moral questions and to consider the plight of unpopular minorities, minorities like J.R.R. Tolkien's orcs and Robert A. Heinlein's bugs.
So a chin-stroking panel was scheduled with some serious scrutiny of certain guilty Living & Dead White Authors on the agenda. Its mission was described, thusly:
In SFF with an action element there's a desire for cool giant battle scenes, heroes who spin, twirl, slice off heads, and general melee violence. This is an old background trope: the killable mook, guard, or minion whose life can be taken in a cool or funny way is familiar from traditional action films. But many SFF stories take this trope further with a killable race or non-sentient army: the Orcs in Lord of the Rings, the Chitauri in Avengers, and the many robot armies that we see represented solely so that heroes can create cool violent carnage without having to answer difficult moral questions. What happens when SFF comes to rely on this trope? If we're going to have violent action in SFF, is this better than the alternative? Is it ever not just super racist?"
Apparently, however, all the Social Justice was marred by the intrusion of (the horror! the horror!) a dissenter who triggered the panelists and caused harm to these sensitive souls through vocal thought crime.
As we all know, saying things people don't like constitutes harassment.
The WISCON 42 blog has the details:
During the Killable Bodies In SFF panel at WisCon this morning (Sunday), a panelist engaged in Nazi and Confederate apologia and also appeared to posit that disabled or injured people sometimes "have to be sacrificed."

They continued this behavior even after the audience and other panel members expressed the harm this was causing them.

WisCon rejects these ideas. They are in conflict with our Code of Conduct. The panelist in question will be banned and asked to immediately leave convention spaces.

The relevant passage from the Code of Conduct is here:

Harassment includes: Verbal or written comments or displayed images that harmfully reinforce structures of oppression (related to gender, gender identity and expression, sexual orientation, disability, physical appearance, body size, race, age, religion, geographic origin, or class); deliberate intimidation; stalking; body policing (including gender policing in all bathrooms); unwelcome photography or recording; sustained disruption of talks or other events; inappropriate physical contact; and unwelcome sexual attention.

Please read the full Code of Conduct here.

If you or anyone you know are in need of any support following this experience, please contact us. We will be working to find folks who can provide emotional support to you.

ETA: This particular individual has been banned for WisCon 42. The decision as to whether this ban will be extended in the future will be determined by our Anti Abuse Team post-con. Should you have information to contribute, you are welcome to email safety@wiscon.net.