07 Mar 2013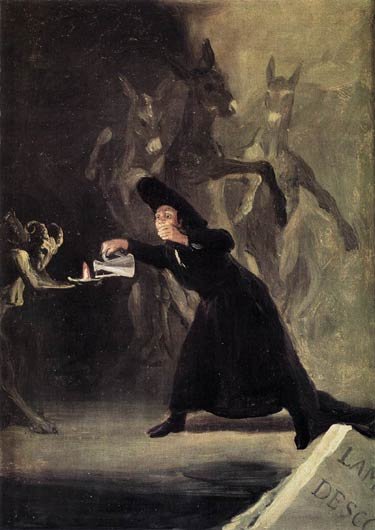 Francisco Goya y Lucientes, The Bewitched Man. 1798, National Gallery, London.
The last major witchcraft trial took place in Chile in 1880. The memory of this unusual event was revived by British travel writer Bruce Chatwin in his highly-praised first book, In Patagonia (1977).
Apparently, a local sect of male witches called La Recta Provincia, "the Righteous Province," operated a sort of protection racket, punishing persons refusing to pay by supernatural means or merely murdering them. Accounts of their activities include the organization of a large underground system of government rivaling conventional governmental authority, the mutilation of children, and elaborate initiation ceremonies and rituals involving the use of human body parts.
Smithsonian has an interesting account of all this which could be more detailed, but which finally concludes with the concession that, in the end, the stories of supernatural powers and activities failed to persuade Chilean authorities, and that most of the relatively modest sentences originally handed down were overturned on appeal.