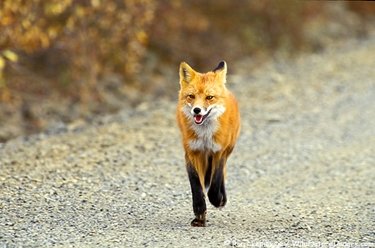 The National Sporting Library in Middleburg, VA commenced its most recent exhibition, Afield in America: 400 Years of Animal and Sporting Art, 1585 – 1985 last October, just as hunting season was getting into full swing. Karen and I were, naturally, hunting both days every weekend (sometimes during the week as well), so we just never got around to visting the Sporting Library to take in the exhibition.
The closing date is next weekend, and we really didn't want to miss it. Karen was recovering from the flu. I was feeling unusually arthritic, and the SUV we use for car following was in the shop. What with one thing and another, it seemed clear that the red gods felt we ought to take yesterday off from hunting and go see the sporting art exhibition up in Middleburg.
We set off around 11, and we were only a little over a mile north of our place on the old road to the rocky ford over the Rappahannock, at the crossroad leading to Lord Fairfax's (later John Marshall's) home at Leeds Manor, when right across the road (from right to left) dashed a large and handsome red and white foxhound, undoubtedly belonging to the Old Dominion pack.
He was lost, away from the pack, and we considered trying to catch him and give him a lift back to his pack, but he dashed off too quickly out of our path to the west.
We crossed the intersection and proceeded north, and we had only traveled the equivalent of a couple of blocks along the forest-lined road, when there we saw ahead of us, running north on the road, Charlie himself. The fox was, in fact, proceeding ninety degrees away from the direction that dumb hound had been running.
I followed the fox from a distance with our BMW. As he ran on, I noticed that the road was marked abundantly with hoof prints and horse droppings. Old Dominion's pack, huntsman, and field had clearly extremely recently passed right this way, and Charles was following them.
After about a quarter mile, the fox decided to take to the woods to the east, where he disappeared. Proceeding on another half mile or so, we found Old Dominion's trucks and horse trailers parked in a field by a barn at Ardmore.
It was clear that the chase had gone right back up the road to the site of the meet, but wherever the field was, it wasn't very near the fox, who seemed to be doing his best to look for them, following up their tracks from behind.
We drove on toward the sporting art exhibition laughing.