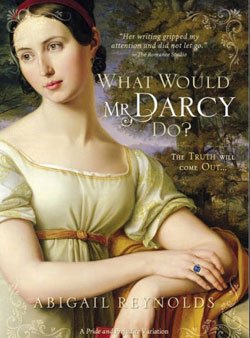 Judith A. Klinghoffer read a recent biography of Mitt Romney, The Real Romney
, and drew the remarkable conclusion that Mitt Romney is the contemporary equivalent of Jane Austen's Mr. Darcy.
I, a 2008 McCain voter, found myself in a position similar to that of Elizabeth Bennett as she was contemplating Fitzwilliam Darcy's portrait, as a son, husband, father, friend, businessman, governor, "how many people's happiness were in his guardianship! – How much of pleasure or pain it was in his power to bestow! – How much of good or evil must be done by him!" Increasingly, I came to realize that the man not only can be trusted but that he did not have "any inappropriate pride" but just enough to make sure he achieves his goals without sacrificing his honor. As in Darcy's case, by his deeds you shall know him.