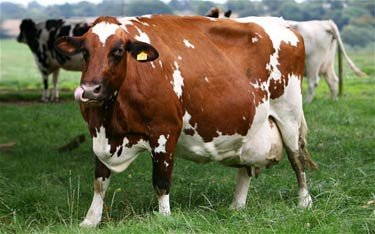 If anyone doubted that the regime of political correctness in Great Britain, there is this story in the Telegraph to change his mind.
A Welsh woman has been made to pay compensation for using a racist slur against an English woman after calling her "an English cow".

len Humphreys, 25, of Garndolbenmaen, near Porthmadog, pleaded guilty to racially aggravated harassment, after she branded Angela Payne, who had an affair with her father, an "English cow."

The court in Prestatyn in North Wales heard that Humphreys levelled the insult at Ms Payne when she went to her house in Rhyl to collect some of her father's property and told her : "Leave well alone, you English cow".

For Angela Payne it was the final straw, said prosecutor James Neary, as Humphreys's mother had previously been warned by the police about her conduct. The court heard Humphreys had also called the victim other names previously.

Andrew Hutchinson, defending, said that Humphreys's parents had been married for 32 years but her father had then started the other relationship, going "backwards and forwards" between the two women. "Emotions were running high," he explained.

Humphreys was given a 12-month conditional discharge and ordered to pay Angela Payne £50 in compensation.
Someone is seriously supposed to be injured by the application of the term "English" as a pejorative? Absurd.