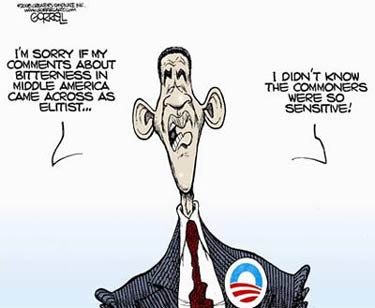 Victor Davis Hanson is tired of all our national policy decisions being made by a coastal elite resident in urban bubbles of like-mindedness, far removed from the lives of ordinary Americans.
The problem is not just that the coasts determine how everyone else is to lead their lives, but that those living in our elite corridors have no idea about how life is lived just a short distance away in the interior — much less about the sometimes tragic consequences of their own therapeutic ideology on the distant, less influential majority.

In a fantasy world, I would move Washington, D.C., to Kansas City, Missouri. That transfer would not only make the capital more accessible to the American people and equalize travel requirements for our legislators, but also expose an out-of-touch government to a reality outside its Beltway.

I would transfer the United Nations to Salt Lake City, where foreign diplomats would live in a different sort of cocoon.

I would ask billionaires like Bill Gates, Warren Buffet and the Koch Brothers to endow with their riches a few Midwestern or Southern universities. Perhaps we could create a new Ivy League in the nation's center.

I would suggest to Facebook and Apple that they relocate operations to North Dakota to expose their geeky entrepreneurs to those who drive trucks and plow snow. Who knows — they might be able to afford a house, get married before 35, and have three rather than zero kids.

America is said to be divided by red and blue states, rich and poor, white and non-white, Christian and non-Christian, old and new.

I think the real divide is between those who make our decisions on the coasts and the anonymous others who live with the consequences somewhere else.