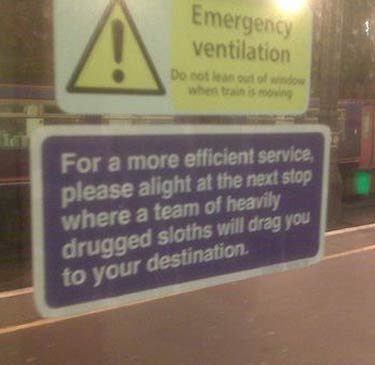 BBC:
[T]hese are a few of a growing number of guerrilla stickers that have recently appeared on the network.

They use the same fonts and designs as London Underground's famous branding.

But they subvert the intended message making often amusing but sometimes serious points about anything from overcrowding to Tube etiquette.

Some commuters are amused by the stickers, including London blogger, Annie Mole, who says: "A number of them are funny and it breaks up the journey a bit."

But British Transport Police (BTP) warned: "The costs of graffiti are substantial for the railway industry in terms of repairs and clean-up, and can leave permanent scars on the infrastructure."
——————-
Fotozup has more examples.