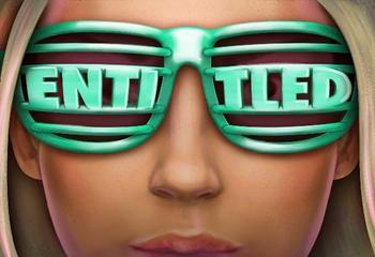 Jessica Valenti argues, in the Guardian, that the world owes her some tampons.
For too many girls, the products that mark "becoming a woman" are luxuries, not givens. And for young women worldwide, getting your period means new expenses, days away from school and risking regular infections. All because too many governments don't recognize feminine hygiene as a health issue.

We need to move beyond the stigma of "that time of the month" – women's feminine hygiene products should be free for all, all the time.

Sanitary products are vital for the health, well-being and full participation of women and girls across the globe. The United Nations and Human Rights Watch, for example, have both linked menstrual hygiene to human rights. Earlier this year, Jyoti Sanghera, chief of the UN Human Rights Office on Economic and Social Issues, called the stigma around menstrual hygiene "a violation of several human rights, most importantly the right to human dignity". …

But this is less an issue of costliness than it is of principle: menstrual care is health care, and should be treated as such. But much in the same way insurance coverage or subsidies for birth control are mocked or met with outrage, the idea of women even getting small tax breaks for menstrual products provokes incredulousness because some people lack an incredible amount of empathy … and because it has something to do with vaginas. Affordable access to sanitary products is rarely talked about outside of NGOs – and when it is, it's with shame or derision.

In 1986, Gloria Steinem wrote that if men got periods, they "would brag about how long and how much": that boys would talk about their menstruation as the beginning of their manhood, that there would be "gifts, religious ceremonies" and sanitary supplies would be "federally funded and free". I could live without the menstrual bragging – though mine is particularly impressive – and ceremonial parties, but seriously: Why aren't tampons free?