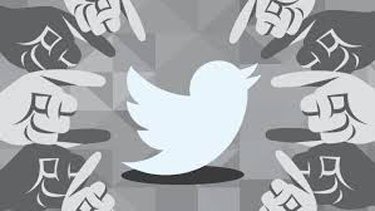 Jon Ronson describes, in the Sunday Times Magazine, how the enforcement of political correctness on Twitter via public shaming has sometimes had real consequences.
In the early days of Twitter, I was a keen shamer. When newspaper columnists made racist or homophobic statements, I joined the pile-on. Sometimes I led it. The journalist A. A. Gill once wrote a column about shooting a baboon on safari in Tanzania: "I'm told they can be tricky to shoot. They run up trees, hang on for grim life. They die hard, baboons. But not this one. A soft-nosed .357 blew his lungs out." Gill did the deed because he "wanted to get a sense of what it might be like to kill someone, a stranger."

I was among the first people to alert social media. (This was because Gill always gave my television documentaries bad reviews, so I tended to keep a vigilant eye on things he could be got for.) Within minutes, it was everywhere. Amid the hundreds of congratulatory messages I received, one stuck out: "Were you a bully at school?"

Still, in those early days, the collective fury felt righteous, powerful and effective. It felt as if hierarchies were being dismantled, as if justice were being democratized. As time passed, though, I watched these shame campaigns multiply, to the point that they targeted not just powerful institutions and public figures but really anyone perceived to have done something offensive. I also began to marvel at the disconnect between the severity of the crime and the gleeful savagery of the punishment. It almost felt as if shamings were now happening for their own sake, as if they were following a script.

Eventually I started to wonder about the recipients of our shamings, the real humans who were the virtual targets of these campaigns. So for the past two years, I've been interviewing individuals like Justine Sacco: everyday people pilloried brutally, most often for posting some poorly considered joke on social media. Whenever possible, I have met them in person, to truly grasp the emotional toll at the other end of our screens. The people I met were mostly unemployed, fired for their transgressions, and they seemed broken somehow — deeply confused and traumatized. …

I met a man who, in early 2013, had been sitting at a conference for tech developers in Santa Clara, Calif., when a stupid joke popped into his head. It was about the attachments for computers and mobile devices that are commonly called dongles. He murmured the joke to his friend sitting next to him, he told me. "It was so bad, I don't remember the exact words," he said. "Something about a fictitious piece of hardware that has a really big dongle, a ridiculous dongle. . . . It wasn't even conversation-level volume."

Moments later, he half-noticed when a woman one row in front of them stood up, turned around and took a photograph. He thought she was taking a crowd shot, so he looked straight ahead, trying to avoid ruining her picture. It's a little painful to look at the photograph now, knowing what was coming.

The woman had, in fact, overheard the joke. She considered it to be emblematic of the gender imbalance that plagues the tech industry and the toxic, male-dominated corporate culture that arises from it. She tweeted the picture to her 9,209 followers with the caption: "Not cool. Jokes about . . . 'big' dongles right behind me." Ten minutes later, he and his friend were taken into a quiet room at the conference and asked to explain themselves. Two days later, his boss called him into his office, and he was fired.

"I packed up all my stuff in a box," he told me. (Like Stone and Sacco, he had never before talked on the record about what happened to him. He spoke on the condition of anonymity to avoid further damaging his career.) "I went outside to call my wife. I'm not one to shed tears, but" — he paused — "when I got in the car with my wife I just. . . . I've got three kids. Getting fired was terrifying."

The woman who took the photograph, Adria Richards, soon felt the wrath of the crowd herself. The man responsible for the dongle joke had posted about losing his job on Hacker News, an online forum popular with developers. This led to a backlash from the other end of the political spectrum. So-called men's rights activists and anonymous trolls bombarded Richards with death threats on Twitter and Facebook. Someone tweeted Richards's home address along with a photograph of a beheaded woman with duct tape over her mouth. Fearing for her life, she left her home, sleeping on friends' couches for the remainder of the year.

Next, her employer's website went down. Someone had launched a DDoS attack, which overwhelms a site's servers with repeated requests. SendGrid, her employer, was told the attacks would stop if Richards was fired. The next day she was publicly let go.