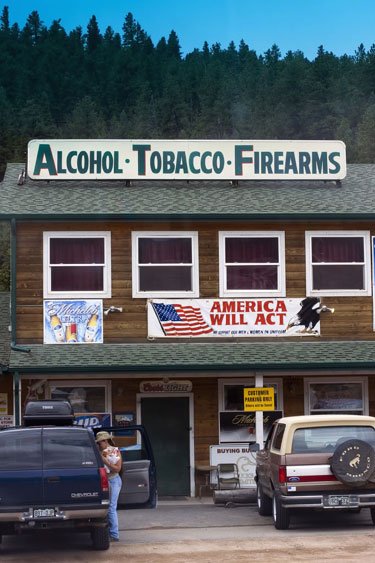 Sensenbrenner is so right. Let's do it!
Rep. Jim Sensenbrenner (R-Wis.) this week reintroduced legislation that would abolish the ATF, arguing that the agency has become embroiled in too many controversies.

Many of the ATF's responsibilities would be transferred to the FBI under the legislation.

"The ATF is a scandal-ridden, largely duplicative agency that lacks a clear mission," Sensenbrenner said. "Its 'Framework' is an affront to the Second Amendment and yet another reason why Congress should pass the ATF Elimination Act."

The GOP's resentment for the ATF runs deep.

Republicans have been very critical of Fast and Furious, which ended up with weapons falling into the hands of Mexican drug cartels.

Disdain for the ATF led the GOP to, for years, block the White House from placing a permanent director atop the agency, until B. Todd Jones was confirmed in July 2013.

The ATF's bullet ban is the latest issue rubbing Republicans wrong.

Second Amendment advocates in Congress are rallying against it. House Judiciary Chairman Bob Goodlatte (R-Va.) and more than 200 other lawmakers wrote to Jones this week demanding he "abandon" the proposal.

"Under no circumstances should ATF adopt a standard that will ban ammunition that is overwhelmingly used by law-abiding Americans for legitimate purposes," the lawmakers wrote.

Meanwhile, the Protecting Second Amendment Rights Act introduced last week by Rep. Tom Rooney (R-Fla.) would roll back the ATF's power to regulate ammunition.

"We cannot and we will not stand by while the Obama administration tramples on the Constitution, the rule of law, and the Second Amendment rights of hunters," Rooney said.

Under the ATF's proposed rules, gun companies would be prohibited from manufacturing and selling 5.56mm projectiles for M855 cartridges that are commonly used in AR-15 rifles.

After Congress failed to pass legislation banning semi-automatic weapons, critics say this is an attempt by the Obama administration to do so unilaterally.

Should the ATF go through with the bullet ban, critics fear it would open the floodgates to all sorts of ammunition bans, with far-reaching implications for gun owners.
Read the whole thing.