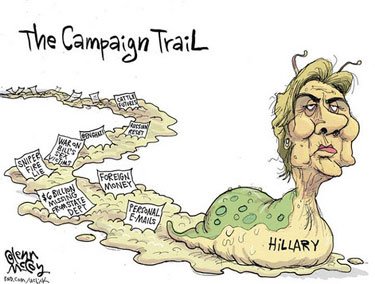 As the Hillary for President campaign finds itself buried in an avalanche of scandals, Ann Coulter thinks Hillary is doomed by an even larger problem.
No one really likes Hillary. Ask Bill. Like Toni Morrison novels, most people just pretend to like Hillary just so liberals will leave them alone.

She's a bore. She has the warmth of an Arctic ice floe. She hates people, and they hate her. She makes children cry and puppies shy away from her. Nobody wants to watch her wallow around in those neon pantsuits for the next five years.

But no Democrat dares state the obvious.