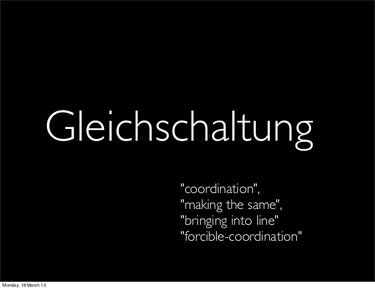 Rod Dreher notes that Social Justice Warriors are not content with merely winning.
A crowdfunding campaign that had raised more than $109,000 for the Christian-owned bakery Sweet Cakes by Melissa in Oregon was removed Saturday after complaints from gay-rights advocates.

The website GoFundMe said in a statement Saturday that it took down the page because the campaign violated the policy against raising money "in defense of formal charges of heinous crimes, including violent, hateful, or sexual acts."

"The campaign entitled 'Sweet Cakes by Melissa' involves formal charges. As such, our team has determined that it was in violation of GoFundMe's Terms & Conditions," said GoFundMe in an email statement.

The state of Oregon proposed a $135,000 fine to be levied on the Christian-owned bakery, with the money to be paid to a lesbian couple to compensate for their pain and suffering when the cake-makers declined to bake pastry for their wedding.

So, there we have it: the Social Justice Warriors, not content to have driven this bakery out of business, are now trying to prevent people from giving the bakers money to pay their monumental fine. It is not enough for the SJWs that the Klein family business was destroyed. And it is not enough that the Kleins are now struggling to feed their five children, and facing a $135,000 fine that will probably drive them to bankruptcy.

Nope, the progressive stance is now to grind those people to dust, in the name of social justice.
Read the whole thing.