04 Mar 2017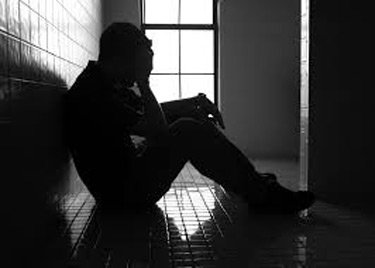 Michael Hobbes, in HuffPo, wonders why, after our courts have decided that homosexuals can marry and the rest of us had better bake them a cake or else, members of that subculture are still so lonely and unhappy.
In our lifetime, the gay community has made more progress on legal and social acceptance than any other demographic group in history. As recently as my own adolescence, gay marriage was a distant aspiration, something newspapers still put in scare quotes. Now, it's been enshrined in law by the Supreme Court. Public support for gay marriage has climbed from 27 percent in 1996 to 61 percent in 2016. In pop culture, we've gone from "Cruising" to "Queer Eye" to "Moonlight." Gay characters these days are so commonplace they're even allowed to have flaws.

Still, even as we celebrate the scale and speed of this change, the rates of depression, loneliness and substance abuse in the gay community remain stuck in the same place they've been for decades. Gay people are now, depending on the study, between 2 and 10 times more likely than straight people to take their own lives. We're twice as likely to have a major depressive episode. And just like the last epidemic we lived through, the trauma appears to be concentrated among men. In a survey of gay men who recently arrived in New York City, three-quarters suffered from anxiety or depression, abused drugs or alcohol or were having risky sex—or some combination of the three. Despite all the talk of our "chosen families," gay men have fewer close friends than straight people or gay women. In a survey of care-providers at HIV clinics, one respondent told researchers: "It's not a question of them not knowing how to save their lives. It's a question of them knowing if their lives are worth saving." …

"Marriage equality and the changes in legal status were an improvement for some gay men," says Christopher Stults, a researcher at New York University who studies the differences in mental health between gay and straight men. "But for a lot of other people, it was a letdown. Like, we have this legal status, and yet there's still something unfulfilled."

This feeling of emptiness, it turns out, is not just an American phenomenon. In the Netherlands, where gay marriage has been legal since 2001, gay men remain three times more likely to suffer from a mood disorder than straight men, and 10 times more likely to engage in "suicidal self-harm." In Sweden, which has had civil unions since 1995 and full marriage since 2009, men married to men have triple the suicide rate of men married to women.

All of these unbearable statistics lead to the same conclusion: It is still dangerously alienating to go through life as a man attracted to other men.