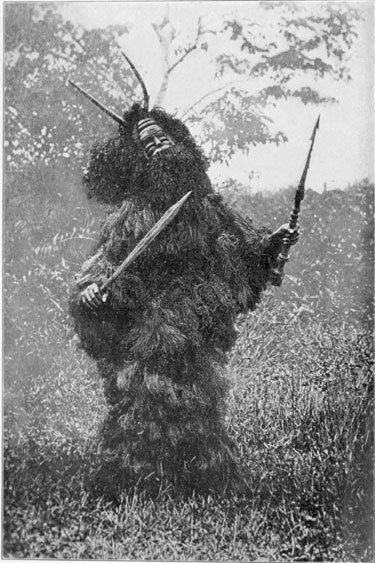 A leading climate scientist at work.
Ari H. has a good essay offering a list of reasons why Climate Change Alarmism resembles a religious cult.
The alarmist movement stubbornly refuses to debate its dogma, calling it "settled science" and viciously attacking its critics. The attacks are not limited to name calling but include prohibiting scientific research that contradicts this dogma. Significant figures within the movement call for criminal persecution of those who publicly disagree with the dogma and, in some cases, for those who do not follow it. Proposed punishments for "heretics" and "infidels" include prison and even death.

The alarmist movement has a formal doctrine-setting body — the Intergovernmental Panel on Climate Change (IPCC). The reports and summaries by this body are considered by the alarmists to be the main source of authority on all things related to climate, energy, the biological cycle, and consequentially, everything else. The cult followers (individuals, organizations, and even governments) regularly quote these unholy texts and use them to justify their decisions.

The alarmist movement has its own priest class: taxpayer-funded impostor "climate scientists" who have no independent (of the climate alarmism) scientific achievements. Frequently, they do not even have scientific degrees. The alarmists sincerely believe that only members of the priest class are capable of understanding and seriously discussing "climate science." Physicists, biologists, meteorologists, engineers, mathematicians, and other outsiders need not apply. …

The climate change cult appears to worship the computer models that its shamans built with their own hands — literally man-made idols. Needless to say, much of the content of IPCC's texts comes from these computer models. …

The alarmists appeal to medieval science errors. These errors can be described as beliefs that nature has existed forever in some unchanged state. The inability of a common man or a medieval scientist to observe such changes was the cause of these beliefs. The alarmists revive these errors by denying, ignoring, or underestimating natural climate change; evolution (including species' disappearance and adaptation); higher CO2levels in the geological past; natural sea level increases in the current interglacial period; tectonic movement; the complex trajectory of the Earth's motion around the Sun; and the astronomic observations of stars similar to the Sun.
Read the whole thing.