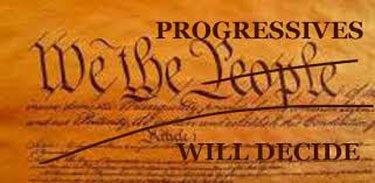 Nick Short quotes Walter Lippmann (of all people) full-throatedly critiquing Progressivism's enthusiasm for statist coercion.
In his book entitled "An Inquiry into the Principles of the Good Society", the once avid progressive Walter Lippmann wrote, "Although the partisans who are now fighting for the mastery of the modern world wear shirts of different colors, their weapons are drawn from the same armory, their doctrines are variations of the same theme, and they go forth to battle singing the same tune with slightly different words. Their weapons are the coercive direction of the life and labor of mankind. Their doctrine is that disorder and misery can be overcome only by more and more compulsory organization. Their promise is that through the power of the state men can be made happy."

Lippmann continued, "Throughout the world, in the name of progress, men who call themselves communists, socialists, fascists, nationalists, progressives, and even liberals, are unanimous in holding that government with its instruments of coercion must by commanding the people how they shall live, direct the course of civilization and fix the shape of things to come. …the mark of a progressive is that he relies at last upon the increased power of officials to improve the condition of men… the only instrument of progress in which they have faith is the coercive agency of government."

Though this statement in itself is an extraordinary indictment on the direction in which liberalism would inevitably lead us, Lippmann's next statement is what truly brings home the notion of what we today would consider the modern idea behind progressivism. Noting how progressives seem to imagine no alternative but to rely on the coercive agency of government, Lippmann writes that they can't even "remember how much of what they cherish as progressive has come by emancipation from political dominion, by the limitation of power, by the release of personal energy from authority and collective coercion. For virtually all that now passes for progressivism in the United States calls for increasing ascendancy of the state: always the cry is for more officials with more power over more and more of the activities of men."
I had not been aware of there ever having been a classically liberal Lippmann. When I was young, Lippmann was an aged whited speculchre reliably defending Big Government Progressivism (then called: Liberalism) de haut en bas.
Hat tip to Vanderleun.