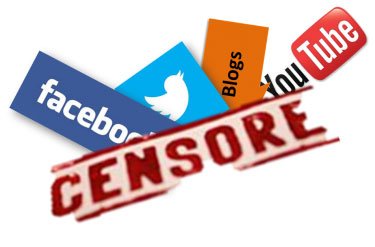 Regular readers are undoubtedly aware that I am not a leading admirer of the Alt-Right. I do believe, however, in giving even the devil his due, and I was just reading this morning of a rather clever victory by the Alt-Right over commercial social media censorship.
The Alt-Right crowd on 4-chan has initiated "Operation Google" which aims to defeat social media algorithms designed to detect, identify, and punish postings deemed "sexist, racist, transphobic, Islamophobic," etc.
Quartz has the story.
Here's a list of code word substitutes for group pejoratives that would get the user censored or banned from Twitter and Facebook and the others:
Jewish = (((three parentheses around name))) or skype
African American = goog, google
Mexican = yahoo
East Asian = bing
Muslim = skittle
Male Homosexual = butterfly
Lesbian = fishbucket
Transexual = durden
Democrat/Liberal = car salesman
Conservative = reagan
Libertarian = a leppo
Alt-Right = pepe
It is obviously impossible for commercial social media corporations to censor the names of big companies and services like Google and Yahoo.