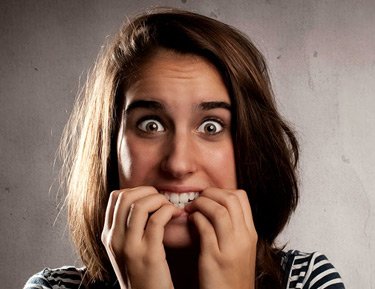 notjaffo on Reddit explains.
Why is Hollywood (in particular) freaking out so badly over Trump?

First, because he's a Republican who might actually do the things he said he wanted to do. But second, because this is the first cultural victory the right has scored since Reagan stumbled into one in the '80s.

The left is used to losing political battles. They scream and cry over these but they don't truly panic, because they know that as long as they maintain their hammerlock on the culture, Republicans can't really change anything.

Blue Team Progressivism is a church, offering you moral superiority and a path to spiritual enlightenment. As a church it's got a lot going for it. It runs religious programming on television, all day every day. Every modern primetime program is like a left-wing Andy Griffith show, reinforcing lessons of inclusion, tolerance, feminism, and anti-racism.

Watching a 90-pound Sci-Fi heroine beat up a room full of giant evil men is as satisfying to the left as John Wayne westerns were for the right.

The Blue Church controls the HR department, so even if you don't go to church, you have to act like a loyal churchgoer in every way that matters while you're on the clock. And off the clock, on any kind of public social media platform.

Jon Stewart and John Oliver are basically TV preachers. Watching them gives the same sense of quiet superiority your grandma gets from watching The 700 Club. The messages are constantly reinforced, providing that lovely dopamine hit, like an angel's voice whispering, "You're right, you're better, you're winning."

Hollywood award shows are like church talent shows – the skits and jokes aren't really funny, but it's fun to look at the pretty girls, and you're all on the same team.

Red Conservativism is a business, selling a set of political products. They don't make you feel good, they don't appeal to your morality or your spiritual sense of self, but sometimes you really NEED one of their core products like security, jobs, or national defense. Their appeals to "freedom" and "family values" ring hollow these days, but when people are flying planes into buildings, you need a strong member of Conservatism, Inc. in the big chair.

And when it came down to the things that really mattered – welfare, Medicare, Social Security, and foreign policy, you knew Red Team couldn't really do anything Blue Team didn't approve of, or the Blue faithful would kick them out of office next time.

But Donald Trump didn't sign that contract. And Donald Trump didn't win by selling the same old conservative products. Donald Trump started his own religion, and he won a religious victory.

The Blue Church is panicking because they've just witnessed the birth of a new Red Religion. Not the tired old Christian cliches they defeated back in the '60s, but a new faith based on cultural identity and outright rejection of the Blue Faith.

For the first time in decades, voters explicitly rejected the Blue Church, defying hours of daily cultural programming, years of indoctrination from the schools, and dozens of explicit warnings from HR.

We've been trained since childhood to obey the pretty people on TV, but for the first time in decades, that didn't work.

Donald Trump won because flyover America wants their culture back, and Blue Team has not been rejected like that before.

The younger ones have grown up in an environment where Blue Faith assumptions cannot even be questioned, except anonymously by the bad kids on Twitter.

But now the bad kids are getting bolder, posting funny memes that make you laugh even though John Oliver would not approve, like passing crude dirty pictures under the table in Sunday School.

Meryl Streep is panicking because for the first time voters have rejected HER, and everything her faith has taught her to believe.

There is a new faith rising on the right, not an explicit religious faith like old-school Christianity, but a wicked kind of counterculture movement. We laughed at the hippies in 1968, but by 1978 they were teaching in classrooms and sitting behind school administrator desks.

Where will the hippies of 2016 be sitting after eight years of Trump? How many of the shitposting Twitter bad boys will start up alternative media outlets, until one of them becomes the new Saturday Night Live?

Sam Hyde tried it on Adult Swim, but that was just the early prototype, like Mad Magazine was for the left. There will be many others after him, and they won't be stopped by network filters. They'll come "out of nowhere" on the web, from the secret places that the inquisitors at Google can't shut down.

And that's what Meryl Streep is really scared of. She's not truly aware of it, just like fluttering housewives couldn't really understand the counterculture threat in 1968. But they feel that something is changing in their safe little world, and they know they have to fight it, because this threat isn't just passing pointless budget resolutions and selling pointless platitudes about family values – these guys mean business, and they're fighting on her turf.
Hat tip to Thomas Lifson.