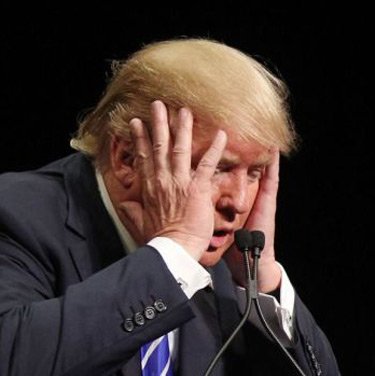 Democrat party socialist & dwarf Robert Reich put up a post on Facebook the other day which seemed to me to have a ring of truth.
I had breakfast recently with a friend who's a former Republican member of Congress. Here's what he said:

Him: Trump is no Republican. He's just a big fat ego.

Me: Then why didn't you speak out against him during the campaign?

Him: You kidding? I was surrounded by Trump voters. I'd have been shot.

Me: So what now? What are your former Republican colleagues going to do?

Him (smirking): They'll play along for a while.

Me: A while?

Him: They'll get as much as they want – tax cuts galore, deregulation, military buildup, slash all those poverty programs, and then get to work on Social Security and Medicare – and blame him. And he's such a fool he'll want to take credit for everything.

Me: And then what?

Him (laughing): They like Pence.

Me: What do you mean?

Him: Pence is their guy. They all think Trump is out of his mind.

Me: So what?

Him: So the moment Trump does something really dumb – steps over the line – violates the law in a big stupid clumsy way … and you know he will …

Me: They impeach him?

Him: You bet. They pull the trigger.
I think he's right, that if (or, perhaps I should say: when) the Mainstream Media finally comes up with a scandal that sticks and Trump's teflon covering breaks, the democrat wolfpack will close in, and they will be joined in bringing him down by plenty of Republicans.
But Reich seems to miss the point. Mike Pence operates as Presidential Insurance for Trump. Pence is a dyed-in-the-wool hardcore conservative. If they knock off Trump, from the left's point of view, Pence might actually be worse.