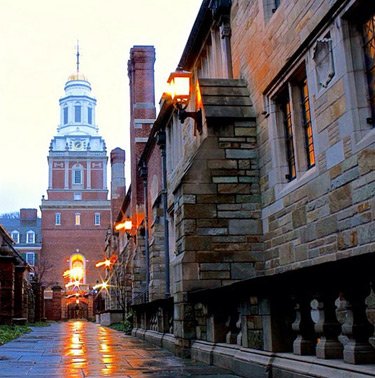 Entrance to Pierson College, Yale University.
Remember the Pierson College dean who was in trouble for Yelp reviews?
Well, those nasty little reptiles at the YDN got her scalp. That indiscreet little Chinese Bryn Mawr girl dean at Pierson has been "placed on leave," obviously meaning she has been permanently shit-canned by the sanctimonious douchebag "Head" of Pierson. The latter intellectual fraud was the first holier-than-thou to share his title with his (presumably even less-qualified) spouse and to object to the traditional title of Master. Somebody should have fired that incontinent imbecile back then. Doubtless, June Chu is just as PC and contemptible as the all the rest of them, and I have little doubt that she would have been herself a happy participant in the same witch-hunting mob going after a different victim, but one does hate to see anyone destroyed in one of these exercises in sadistic group think and self-righteousness.
Nothing has changed. The Yale Daily News was full of despicable little leftwing shits back in my day just like today. If they could see what Yale became, Henry Luce & Briton Hadden would be throwing up in the street.