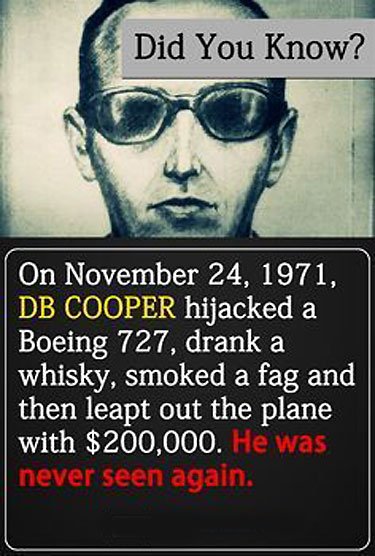 All these years later, the Daily Mail has news.
A letter newly released from the FBI's archives may prove that DB Cooper – the 1971 hijacker last seen leaping out of a plane with a fortune in cash – survived his apparent death.

The letter, which was sent 17 days after the hijacking appears to contain information that was not released into the public domain until 13 years later.

If that's the case it might reveal not only that Cooper lived to tell the tale of his extraordinary heist, but that the FBI covered it up to hide their embarrassment at his escape.