03 Jan 2012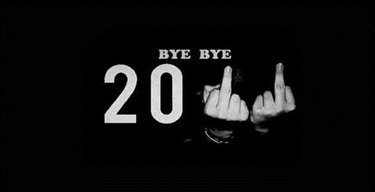 Dave Barry bids an unfond farewell to a year that was not much fun for most Americans.
It was the kind of year that made a person look back fondly on the gulf oil spill.

Granted, the oil spill was bad. But it did not result in a high-decibel, weeks-long national conversation about a bulge in a congressman's underpants. Which is exactly what we had in the Festival of Sleaze that was 2011. Remember? There were days when you could not escape The Bulge. At dinnertime, parents of young children had to be constantly ready to hurl themselves in front of their TV screens, for fear that it would suddenly appear on the news in high definition. For a brief (Har!) period, The Bulge was more famous than Justin Bieber.

And when, at last, we were done with The Bulge, and we were able to turn our attention to the presidential election, and the important issues facing us, as a nation, in these troubled times, it turned out that the main issue, to judge by quantity of press coverage, was: groping.

So finally, repelled by the drainage ditch that our political system has become, we turned for escape to an institution that represents all that is pure and wholesome and decent in America today: college football.

That was when we started to have fond memories of the oil spill.

I'm not saying that the entire year was ruined by sleaze. It was also ruined by other bad things. This was a year in which journalism was pretty much completely replaced by tweeting. It was a year in which a significant earthquake struck Washington, yet failed to destroy a single federal agency. It was a year in which the nation was subjected to a seemingly endless barrage of highly publicized pronouncements from Charlie Sheen, a man who, where you have a central nervous system, has a Magic 8-Ball. This was a year in which the cast members of "Jersey Shore" went to Italy and then — in an inexcusable lapse of border security — were allowed to return.

But all of these developments, unfortunate as they were, would not by themselves have made 2011 truly awful. What made it truly awful was the economy, which, for what felt like the 17th straight year, continued to stagger around like a zombie on crack. Nothing seemed to help. President Obama, whose instinctive reaction to pretty much everything that happens, including sunrise, is to deliver a nationally televised address, delivered numerous nationally televised addresses on the economy, but somehow these did not do the trick. Neither did the approximately 37 million words emitted by the approximately 249 Republican-presidential-contender televised debates, out of which the single most memorable statement made was, quote: "Oops."

As the year wore on, frustration finally boiled over in the form of the Occupy Various Random Spaces movement, wherein people who were sick and tired of a lot of stuff finally got off their butts and started working for meaningful change via direct action in the form of sitting around and forming multiple committees and drumming and not directly issuing any specific demands but definitely having a lot of strongly held views for and against a wide variety of things. Incredibly, even this did not bring about meaningful change. The economy remained wretched, especially unemployment, which got so bad that many Americans gave up even trying to work. Congress, for example. …
Complete article.
Hat tip to Walter Olson.