22 Aug 2016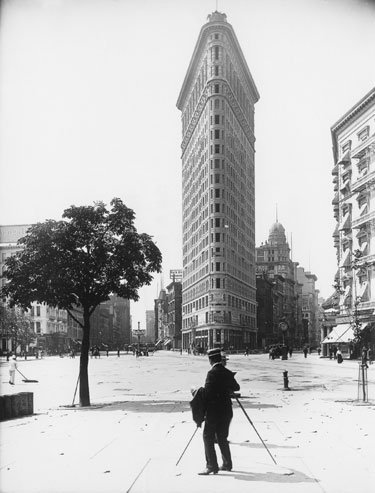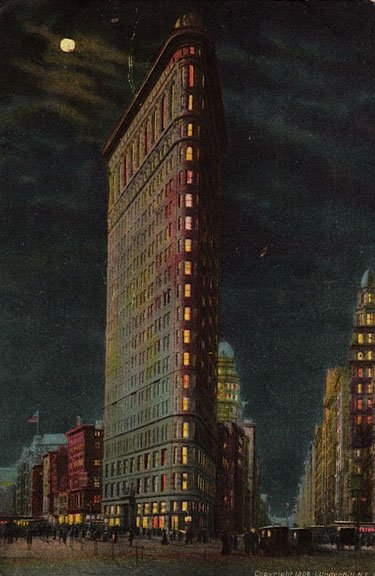 The Fuller company, famed for its skyscraper designs, purchased a triangular plot in Manhattan on 23rd Street. The space was known as the Flatiron for its resemblance to a household clothes iron. Architect Daniel Burnham designed a building in the Beaux-Arts style, incorporating classical Roman features into a modern building with sculpted decoration. Upon completion in June 1902, the 22-story Flatiron Building was the tallest building in New York.
During its construction, many thought the wind would blow the building down, due to its odd height and shape. Thus, it was nicknamed "Burnham's Folly."
Due to the geography of the site, with Broadway on one side, Fifth Avenue on the other, and the open expanse of Madison Square and the park in front of it, the wind currents around the building could be treacherous. Wind from the north would split around the building, downdrafts from above and updrafts from the vaulted area under the street would combine to make the wind unpredictable. This is said to have given rise to the phrase "23 skidoo", from what policemen would shout at men who tried to get glimpses of women's dresses being blown up by the winds swirling around the building due to the strong downdrafts.