12 Feb 2013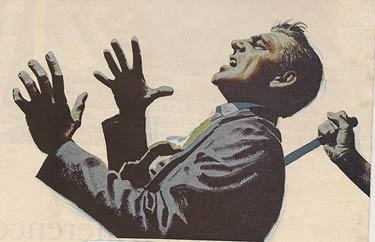 The Daily Mail reports on spectacular accusations made by Benghazi: The Definitive Report
, an eBook published yesterday, which apparently reveals the inside story behind the exposure and resignation of CIA Director David Petraeus.
David Petraeus was betrayed by his own bodyguards and vengeful high-ranking enemies in the CIA, who made sure his affair with his biographer was exposed to the public. …

Senior CIA officers targeted Petraeus because they didn't like the way he was running the agency – focusing more on paramilitary operations than intelligence analysis. They used their political clout and their connections to force an FBI investigation of his affair with Paul Broadwell and make it public, according to 'Benghazi: The Definitive Report.'

'It was high-level career officers on the CIA who got the ball rolling on the investigation. It was basically a palace coupe to get Petraeus out of there,' Jack Murphy, one of the authors, told MailOnline. …

Perhaps the most startling accusation in the book is that Petraeus' affair with his biographer Paula Broadwell was leaked by the members of his personal protection detail.

The authors say that senior intelligence officers working on the 7th floor of Central Intelligence headquarters in Langley, Virginia, used their political clout to ensure that the FBI investigated the former Army general's personal life.

They then told Petraeus that they would publicly humiliate him if he didn't admit the affair and resign.
Hat tip to John Fund, who adds:
A lot of fact-checking will have to be done to substantiate the claims by Webb and Murphy. But from my own reporting, I have learned that no one runs afoul of senior CIA officials — or John Brennan — lightly or without peril. CIA officials angry at the Bush administration's treatment of the agency in 2006 helped elevate the Valerie Plame affair into a national scandal and crippled much of the White House's ability to conduct foreign policy. In the end, there was precious little evidence of any real security breach or wrongdoing beyond a perjury conviction of Scooter Libby, a top aide to Vice President Cheney.