14 May 2015


You can display old rugs like this as art.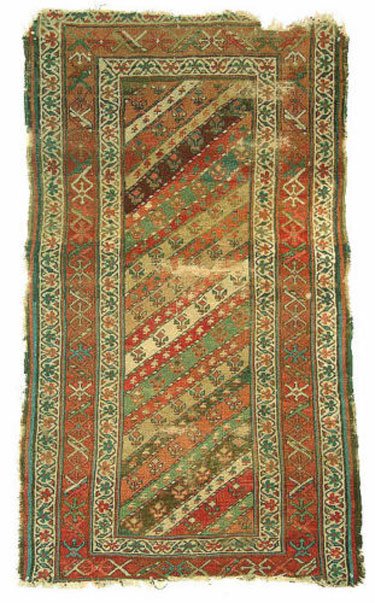 Good old ones have lots of wear, or costs lots of thousands.
Described by seller as an "antique Caucasian Gendje rug, 19th Century, size: 37" x 65", natural, vegetable dyes, worn condition."
JBOC's notes on Gendje rugs.
I thought I'd post some photos, since Bird Dog over at Maggies's Farm is an aficionado of old rugs. Tomorrow, I'll tell you just how I came to appreciate shot-down old carpets exhibiting lots of wear.