01 May 2014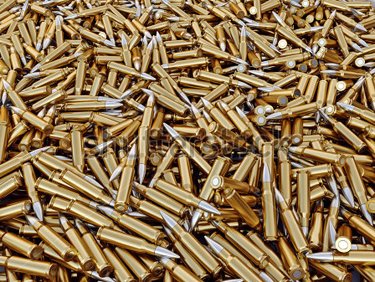 The Pentagon plans to destroy more than $1 billion worth of ammunition although some of those bullets and missiles could still be used by troops, according to the Pentagon and congressional sources.

It's impossible to know what portion of the arsenal slated for destruction — valued at $1.2 billion by the Pentagon — remains viable because the Defense Department's inventory systems can't share data effectively, according to a Government Accountability Office report obtained by USA TODAY.

The result: potential waste of unknown value.

"There is a huge opportunity to save millions, if not billions of dollars if the (Pentagon) can make some common-sense improvements to how it manages ammunition," said Sen. Tom Carper, D-Del., and chairman of the Homeland Security and Governmental Affairs Committee. "Despite years of effort, the Army, Navy and Air Force still don't have an efficient process for doing something as basic as sharing excess bullets. This Government Accountability Office (GAO) report clearly shows that our military's antiquated systems lead to millions of dollars in wasteful ammunition purchases."

The Army and Pentagon, in a statement, acknowledged "the need to automate the process" and will make it a priority in future budgets. In all, the Pentagon manages a stockpile of conventional ammunition worth $70 billion.
I don't know about missiles, but I seriously doubt that any ammunition manufactured from the Vietnam era onward is not going to fire. I have myself inherited or purchased old rounds produced long before WWII, and all of them fired just fine with the single exception of a box of 9mm rimfire solids (which probably dated back to before WWI).
Why not just offer the cartridges, with a disclaimer, at bargain prices to the American public via the Civilian Marksmanship Program?