12 Jan 2016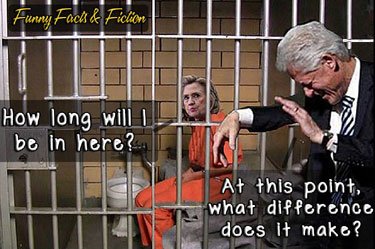 Uh-oh! Red State reported yesterday that the FBI is now investigating Hillary, not only for security violations, but for corruption.
This was sort of inevitable. No sentient being ever saw the Clinton Foundation as anything other than a way to provide the Clintons with tax free income. No one ever thought that the Clintons and their inner circle were not enriching themselves by trading on Hillary's position as Secretary of State. In fact, it is my contention that a significant number of the 1300+ classified emails held on Hillary Clinton's private email server were US government information that was being used as currency to enrich Sid Blumenthal, his deceased crony Tyler Drumheller, and others.
Read the whole thing.
Bringing Hillary down would be a gigantic feather in James Comey's cap, and Comey is pretty much as ruthless and unethical as she is. I'd say that, this time, Hillary may be in for big trouble.