15 May 2020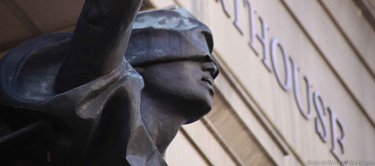 When American Civil Liberties are at stake, you will find the American Civil Liberties Union fighting against them these days on behalf of Leftist Grievance Culture. NBC News:
The rules championed by DeVos effectively bolster the rights of due process for those accused of sexual assault and harassment, allowing for live hearings and cross-examinations. It's what agency officials say was lacking during the Obama administration to protect all students under Title IX, a 1972 law that prohibits gender discrimination, including sexual assault, at schools.

"This new federal effort to weaken Title IX makes it more difficult for victims of sexual harassment or sexual assault to continue their educations and needlessly comes amid a global pandemic," according to the suit, which was filed in U.S. District Court in Maryland by the American Civil Liberties Union and the New York-based law firm Stroock & Stroock & Lavan LLP.

The suit names DeVos, the Education Department and Kenneth Marcus, the agency's assistant secretary for civil rights. The department didn't immediately respond to a request for comment.