27 Mar 2012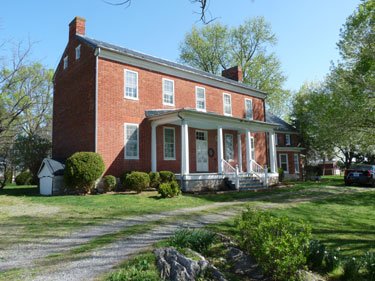 Walnut Grove, pre-Revolutionary War click on picture for larger image
I was away from keyboard today visiting, photographing, and admiring the latest real estate acquisition of a local friend in fox hunting circles.
He is adding to his portfolio of properties an interesting pre-Revolutionary landmark, Walnut Grove farm, for some two and a half centuries the home of the Briarly family. Captain R. S. Briarly stepped out of the front door of this house to lead the local militia company against the British in the War for American Independence.
A stone set in the brick informs us that the small wing with bay window to the right was added in 1784.
In residence currently are five male peacocks.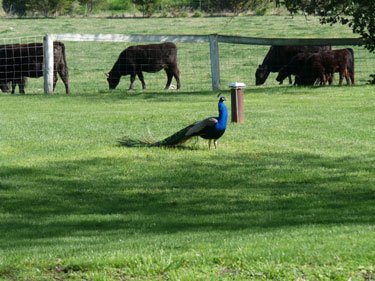 click on picture for larger image