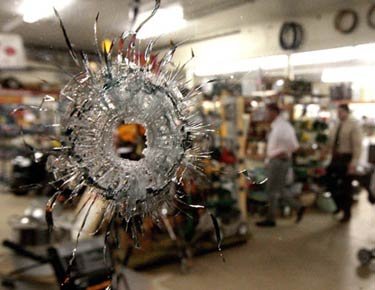 KANSAS CITY, MO
Unbeknownst to one another, every single member of the office staff at Kelleher Advertising Associates is planning to carry out a workplace shooting spree next Monday, reporters learned this week.

According to their independently formulated yet nearly identical plans, the company's 38 employees will arrive at the office early on Jan. 14, each carrying a duffel bag containing an assault rifle, handguns, and several hundred rounds of ammunition. At precisely 9 a.m., as indicated in each of their individual plots, every member of the advertising agency's staff will simultaneously produce their weapons and open fire on one another.

"No one is going to walk out of the office alive on Monday," 30-year-old copywriter Benjamin Cowan told reporters privately, completely unaware that every person he works with on a daily basis was equally prepared to carve a similar path of carnage through the office at the exact same date and time.
Read the whole thing.