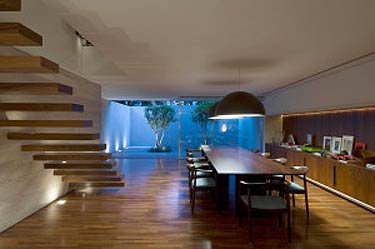 Projectophile pokes fun at mid-last-century architectural modernism's dramatic gestures, economies, and built-in lethalities.
The clean lines, the geometric decorative elements, the seamless blending of indoor and outdoor space… I sure do love mid-century modern architecture.

Do you know what I love more? My children. And that is why I will never live in my MCM dream home. Because mid-century modern architecture is designed to KILL YOUR CHILDREN. (Also, moderately clumsy or drunk adults).
Read the whole thing.
Via Walter Olson and Terry Teachout.