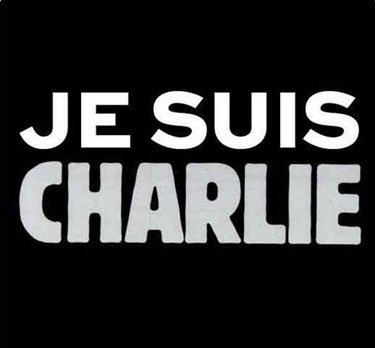 According to Twitter analytics tool Topsy, there have been more than 70,000 tweets using the JeSuisCharlie: hashtag so far today.
Social media are exploding with world-wide indignation over the massacre in Paris. This evening, Parisians are marching at the Place de la République, "for freedom of the press, democracy, and the Republic."

A Parisienne demonstrates in solidarity with those killed. Photograph: Seán Clarke.