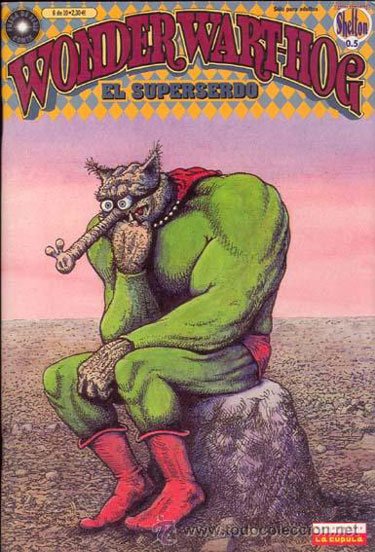 Trump candidacy predicted by Gilbert Shelton in 1967.
P.J. (in 2016) sends a letter to Pat (in 1968) instructing him how to save America from the disaster looming in the former's time.
You can get next to these people.

The awful Republican is named Don Trump. He's a senior at Penn.

The awful Democrat is named Hillary (two l's) Rodham. She's a junior at Wellesley—exactly the same age as us.

It's possible we know Hillary already. She went to Maine East High in Park Ridge outside Chicago, right up Harlem Avenue from Oak Park where we went to high school. She was in a Methodist Youth Group. We were in a Methodist Youth Group. We may have dated her. And erased the memory.

So I have a plan. I've enclosed money. (No, you didn't get rich. A buck is only worth 15 cents in 2016.)

This Don Trump is the easy part. Skip some classes. I seem to recall you're ahead of me on that part of the plan. But (I checked our transcript) your grades are shit this semester no matter what. Fly Youth Fare standby to Philadelphia.

Trump is the campus loud mouth New Yorker. You won't have trouble finding him. Tell him you're part of a commune that wants to pay too much rent for a crappy place in a bad part of town.

He'll be glad to have coffee or a mu tea or whatever with you. (You'll have to pay.) Slip the STP in his java. He'll freak. He's on the verge anyway. The cat's been a space case since birth. Skip town before he starts peaking.

Way to go!

I just checked the mental hospitals in New York. A "Donald Trump Jr." has been an in-patient in the psychiatric ward at Bellevue since January 1968. Good karma, man.

Getting rid of Hillary Rodham is more complicated.
Read the whole thing.