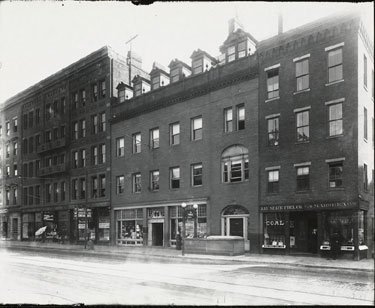 Harvard's Porcellian Club
It is a measure of the hypocrisy and endemic intellectual confusion of today's elite university administrators that they will commonly lavishly fund identity houses for spooks, beaners, broads, Injuns, and queers where representatives of recognized and privileged minorities can hang out, party, and discuss all their historic grievances ad nauseam in their very own safe spaces, while the very same university administrators will denounce male-only private clubs as flawed with a "deeply misogynistic attitudes, reflected by the long-standing refusal of many clubs to admit women as members." Meanwhile, we are supposed to assume that the Harvard Women's Center is obviously totally free of even superficial "misanthropic" attitudes.
The Harvard Administration is busy these days twisting the arms of its final clubs to co-educate, holding over their heads the threat of banning undergraduate membership in single gender fraternities or clubs with the expulsion of anyone who dared to violate such a ban as a penalty.
The Wall Street Journal remarked negatively on Harvard's attack on students' freedom of association.