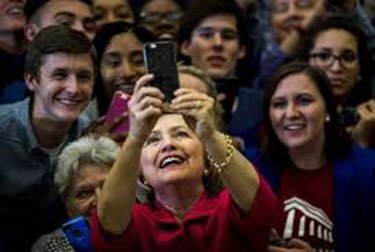 Hillary Clinton's latest campaign slogan, "We're Stronger Together," was shamelessly plagiarized from the Estée Lauder Breast Cancer Awareness Campaign.
Trump- supporter admirer Scott Adams (of Dilbert fame) mocked:
No one wakes up with a passion to pursue togetherness. Half of the country is comprised of introverts, loners, and competitive a-holes. Those folks want less togetherness, even if they mean it in an entirely different way. On an irrational level, togetherness – in all its forms – is simply not a universal desire. Compare that to making America greater, which is all good, all the time, to all Americans.
Hat tip to Althouse.