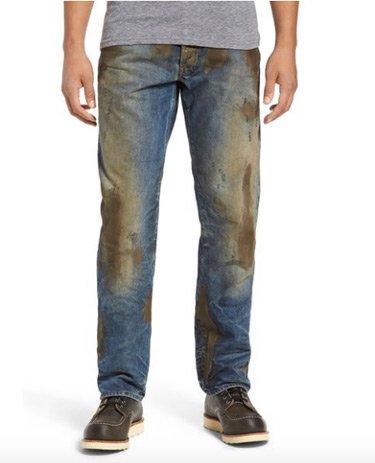 Ever feel like your job in Hollywood or your large trust fund has left you out of touch with the working class in America? Well, now there's a new way to reconnect with the hoi polloi: Buy a pair of $425 jeans that promise to show "you're not afraid to get down and dirty."

Luxury fashion retailer Nordstrom was previously best known for dropping Ivanka Trump's brand back in February—unofficially out of political spite, officially because of declining sales.

The company is now desperate to ruin its own brand further by selling a pair of working class-inspired pants, so that people with $425 to spare can feel part of the masses. Per the item's description on the website:

Heavily distressed medium-blue denim jeans in a comfortable straight-leg fit embody rugged, Americana workwear that's seen some hard-working action with a crackled, caked-on muddy coating that shows you're not afraid to get down and dirty.