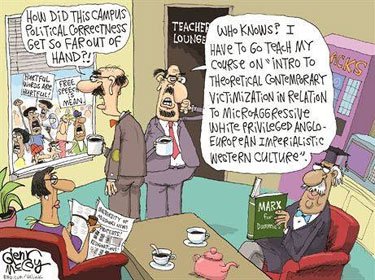 It's a foolish society that chooses for its teachers and storytellers people who hate that society.
All too often our children are being taught by people who have no experience of our society and no success within it. Their indoctrination at collectivist "education" schools has made them openly (and ignorantly) hostile to America.
What if one of the requirements to teach K-12 was that you be at _least_ 50 years old, with proven success in the society (in business, a trade, parenthood)? You needn't have made a million or be a top-level executive–so long as you have functioned effectively within American society.