Category Archive 'Cinema'
11 May 2020

27 Mar 2020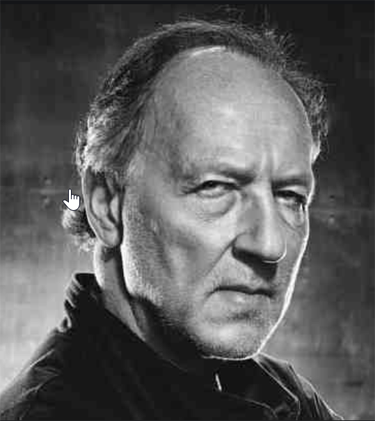 David Marchese interviews 77-year-old Werner Herzog.
[T]o go back again to the need for fresh images: In "A Guide for the Perplexed," you say that our children will be upset with us for not having thrown hand grenades into television stations. I took that to be a criticism of the poverty of television's visual imagination. Are Hollywood movies much better?

Hollywood, of course, is undergoing a massive shift. There are new forms of passing your films onto audiences and new expectations and new behavior and patterns of audiences. Everything is in great turmoil, and the dust hasn't settled yet. But we should not underestimate how we can reach, with our films, to a village in Kenya. It's phenomenal and strange. You're sitting in front of a man who is unique. I'm unique in world history. My generation. Not just me. I grew up with pre-industrialized agriculture, with hay being turned around with forks and then hoisted up onto horse-drawn carts. Then I have seen gigantic harvesters, and they have three computer screens inside, and it goes by GPS. And I have seen — may I go wild?

Yes, please.

I have witnessed, as a child, the town crier with a bell coming up the street and shouting: "Announcement! Announcement! If you want to have subsidies for your new septic tank, opening hours will be then and then." I am coming from a pre-industrialized town crier to today's world. There's no one like my generation.

Are you unique in any other ways?

There are no other men like me. I'm quoting from a film of Les Blank.
30 Aug 2019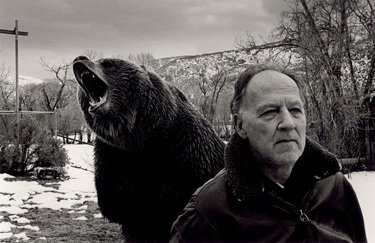 1. Always take the initiative.
2. There is nothing wrong with spending a night in jail if it means getting the shot you need.
3. Send out all your dogs and one might return with prey.
4. Never wallow in your troubles; despair must be kept private and brief.
5. Learn to live with your mistakes.
6. Expand your knowledge and understanding of music and literature, old and modern.
7. That roll of unexposed celluloid you have in your hand might be the last in existence, so do something impressive with it.
8. There is never an excuse not to finish a film.
9. Carry bolt cutters everywhere.
10. Thwart institutional cowardice.
11. Ask for forgiveness, not permission.
12. Take your fate into your own hands.
13. Learn to read the inner essence of a landscape.
14. Ignite the fire within and explore unknown territory.
15. Walk straight ahead, never detour.
16. Manoeuvre and mislead, but always deliver.
17. Don't be fearful of rejection.
18. Develop your own voice.
19. Day one is the point of no return.
20. A badge of honor is to fail a film theory class.
21. Chance is the lifeblood of cinema.
22. Guerrilla tactics are best.
23. Take revenge if need be.
24. Get used to the bear behind you.
HT: Vanderleun.
14 Jul 2019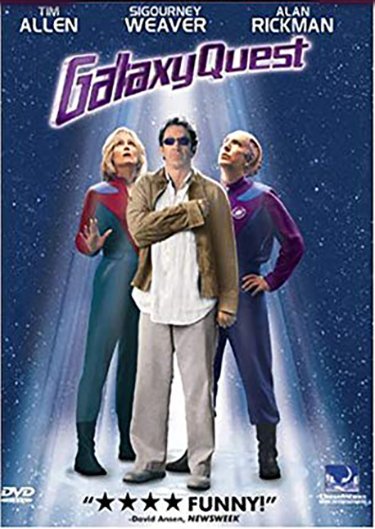 There is a small category of films which failed in theatrical release, but which, when played and replayed on television, found their audience and proved themselves to be authentic heart-warming and important films striking a chord with a very wide audience and proving watchable again and again and again.
Some clear examples would be The Shawshank Redemption (1994) and the Coen Brothers' The Big Lebowski (1998), both now hugely admired classics.
Kathy Shaidle pays tribute in a review to yet another wonderful case of the same phenomenon, Galaxy Quest (1999).
In a just world, O.J. Simpson would currently be serving the 24th year of a double life sentence; Ronald Reagan would have been president during America's bicentennial instead of Gerald Ford — and Galaxy Quest would've earned half-a-billion bucks at the box office when it came out in 1999.

But inept and indifferent studio marketing (plus competition from another "sci-fi" comedy, Ghostbusters) relegated Galaxy Quest to semi-cult status. Which is ironically appropriate, given its plot:

At a science fiction convention, fans await an appearance by the cast of Galaxy Quest, a hokey interstellar TV adventure series unceremoniously cancelled in the early 1980s. The show's fatally typecast has-been "stars" (played by Tim Allen, Alan Rickman, Sigourney Weaver, Tony Shalhoub and Daryl Mitchell) are reduced to reluctantly signing autographs at tacky gatherings like this one, when they're not cutting ribbons (in full costume) at supermarket openings.

That is, until genuine aliens — who, in cargo cult fashion, have based their civilization on Galaxy Quest re-runs transmitted through space — touch down and beg "the crew of the NSEA-Protector" to help them defeat the villain bent on destroying their planet. The adorable Thermians innocently believe the program's "crew" are fearless, intrepid space warriors and technological geniuses, not just washed-up actors in laughable uniforms. Their language has no word for "pretend"…

Lazily calling this movie "a Star Trek spoof" unfairly slots it alongside broad, coarse parodies like Blazing Saddles or the soulless Mars Attacks! In truth, Galaxy Quest is a tender, big hearted valentine — more My Favorite Year than Airplane.

That the film's jokes and, more incredibly, its special effects, hold up so well twenty years later is a testament to the loving care with which Galaxy Quest was crafted. Obeying the first (yet often ignored) commandment of movie comedy, all the actors "play it straight."

Genre veteran Sigourney Weaver of Alien fame never winks "Get it?"; neither does Alan Rickman, a classically-trained Shakespearean actor stuck wearing a rubber prosthetic forehead, portraying… a classically-trained Shakespearean actor stuck wearing a rubber prosthetic forehead:

While I'd have preferred the director's original choice for the leading role — Kevin Kline — Tim Allen acquits himself surprisingly well as the pompous, Shatner-esque Jason Nesmith, a.k.a., Commander Taggart.

Cast as Thermian leader Mathesar, Yale Drama alumnus Enrico Colantoni conceived of his species' quirky gait, rictus grin and off-key speech patterns during his winning audition, then led hour-long "alien school" on set each morning to ensure uniformity and, therefore, believability; of all the Thermians, Missi Pyle's Laliari is so indelibly delightful that John Updike gave her a shout-out in his novella Rabbit Remembered.

Speaking of famous writers, David Mamet has called Galaxy Quest "a perfect film," ranking it with The Godfather (and another of my other favorites, Dodsworth.)

But all that came later.
13 Dec 2018

28 Mar 2017

Kenneth Lowe marvels that, old, fat, and ill-behaved as he is, Stephen Seagal is still able to keep making lots and lots of really terrible movies.
"What you have to understand is that Steven Seagal isn't about being a good action hero. He's always about being a complete fucking asshole. That's, like, his duty. … Steven Seagal is our hero/villain, where he's apparently the protagonist, but he just does the cruelest, most fucked-up shit that he possibly can." —El-P, member of Run The Jewels and avowed Seagal fan

…

Since his falling out with Warner Brothers, Seagal has become an unbelievable workhorse, albeit one who shows up to maybe a few days of filming and looks terrible. With the exception of the couple of years he was doing his reality show and another TV series, he's put out two if not at least three pictures per year since 2003, almost all of them direct-to-video. I haven't seen one scene in any of them where he can convincingly throw a punch.

He will never stop making them, because they will never stop making money, because his own salary is probably the largest expenditure of anything involved in the production. It certainly isn't lighting or locations.

I wanted this to be a handy explanation of why Seagal is still around and why he continues to make pictures, but in tracking his career, I realize I've failed. There is no explanation, not in any way that makes sense in a sane and ordered society that rewards merit and punishes incompetence, sloth and cruelty toward others. …

That's the final paradox of Seagal. He cranked out more movies last year than Jude Law at his height, yet he's the laziest actor imaginable. He puts people in real bodily danger by his very presence, yet he walks free and enjoys celebrity. He can't throw a punch in fewer than three cuts yet he's immune to shame, Man's oldest weapon.
Read the whole thing.
Hat tip to Stephen Green.
18 Jan 2017

09 May 2016

Josh Karp, in Vanity Fair, recounts the story of another never-finished Orson Welles masterpiece film, The Other Side of the Wind. Imagine a film about a troubled director in which Orson Welles collaborated with both John Huston and Peter Bogdanovich. What could possibly go wrong?
In early 1970, director Orson Welles returned to Hollywood after more than a decade in Europe, and later that year he began work on his innovative comeback movie—The Other Side of the Wind.

The movie was the story of a legendary director named Jake Hannaford, who returns to Hollywood from years of semi-exile in Europe with plans to complete work on his own innovative comeback movie—also entitled The Other Side of the Wind.

Welles said it wasn't autobiographical.

The story line of The Other Side of the Wind was supposed to take place during a single day. At one point, Welles intended to shoot it in eight weeks. Instead, it took six years, and the film remains unfinished nearly four decades later.

Based on a script Welles revised nightly, the film was financed principally by the Shah of Iran's brother-in-law and offered possibly one last shot at topping Citizen Kane. The making of The Other Side of the Wind began as a tale of art imitating life, but ultimately morphed into life imitating art, on a set where it sometimes became difficult to tell the difference between the movie and real life.

During production many people asked Welles what his movie was all about. To his star, John Huston, he once replied, "It's a film about a bastard director…. It's about us, John. It's a film about us."