30 Jun 2012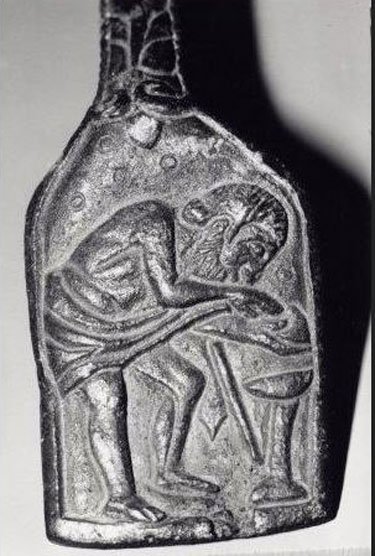 Haruspex in action

Jonah Goldberg heaps some well-deserved abuse on Chief Justice Roberts' ruling.
Why not just cut open a goat and be done with it?

In ancient Rome, a special kind of priest called a haruspex would "read" the entrails of sheep to divine the will of the gods, the health of the growing season, or whatever else was weighing on the minds of men. Because animal guts don't, in fact, impart that much information about, say, next year's wheat harvest, the haruspices could pretty much make it up as they went along. The same went for the auspices, priests who studied the flight of birds and derived signs or omens called auguria (from which we get "auguries"). Ultimately, the haruspices and auspices made their decisions based upon the whims, vicissitudes, and demands of politics in one form or another. If the rulers were happy with the result, they didn't much care what the guts actually said.

Fast-forward to chief haruspex John Roberts.

In the majority opinion written by Roberts, the Supreme Court held that the mandate to buy health insurance under the Affordable Care Act (Obamacare) is unconstitutional under the Commerce Clause and the Necessary and Proper Clause. But Roberts also found that it's constitutional under Congress's power to tax. It is on these grounds that Roberts upheld the constitutionality of Obamacare, siding with the four liberal justices of the bench.

The upshot is that Congress cannot use the Commerce Clause to force you to eat broccoli, but it can tax you into doing so. Huzzah for liberty!

To reach this decision, Roberts had to embrace a position denied by the White House, Congress, and vast swaths of the legal punditocracy: that the mandate is a tax for the purposes of constitutional consideration but not a tax according to the Anti-Injunction Act (which bars lawsuits against taxes until after they're levied). Roberts's effort, wrote Justice Antonin Scalia in dissent, "carries verbal wizardry too far, deep into the forbidden land of the sophists."
Read the whole thing.