Category Archive 'Hurricane Sandy'
04 Nov 2012

01 Nov 2012


Hurricane Sandy gave New Haven a little Halloween present.
The 16-acre New Haven Green was laid out in 1638 as the central square of a 9-square town layout. Reputedly, the size of the town green was intended to be sufficiently large as to accommodate all human beings saved at the time of the Day of Judgment, whose number was calculated by the Puritan divines on the basis of various theological considerations to amount to 144,000.
The New Haven Green served as a marketplace and militia parade ground and in the course of its history contained a watch house, a prison, a school, several churches, and a succession of statehouses during the period extending up to 1875 when New Haven shared the seat of government of the colony and later state with Hartford.
The Green also served as the colonial burying ground until 1821. Among those buried in the New Haven Green is the regicide John Dixwell. After the use of the Green as a cemetery was abandoned, the headstones were removed to Grove Street Cemetery, but the burials were undisturbed.
Winds from Hurricane Sandy knocked over an oak tree on Monday, October 29th, on the Upper Green. The following afternoon, a homeless woman recognized that a human skeleton was intertwined with the tree's exposed roots. She called for the police, and detectives and the state medical examiner went to work, concluding that the remains were those of someone buried in the colonial era.
New Haven Independent story & photos.
29 Oct 2012


Dr. Ryan Maue, a meteorologist at WeatherBELL, put out this animated GIF of the storm's approach yesterday.
Out here in the very rural Virginia Piedmont, we have satellite modem as our only possible kind of Internet access. Cloud cover can shut down our satellite connection, and we have a good chance of losing power. Don't be totally surprised if NYM goes off-line for some period of time during the current hurricane.
29 Oct 2012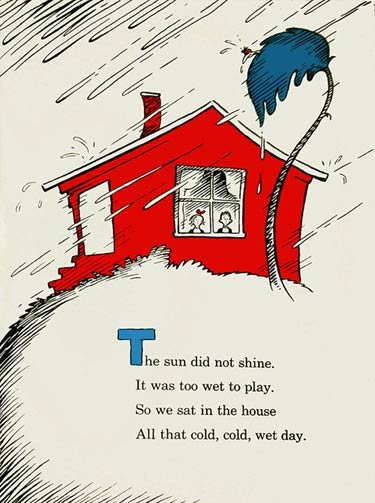 H/t Fred Lapides.
28 Oct 2012