03 Nov 2015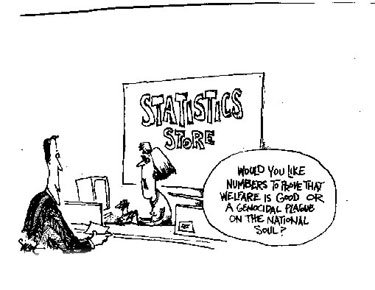 Bookworm explains how the standard leftwing arguments for socialized heathcare featuring negative comparisons of the United States with allegedly superior and more enlightened other countries rest upon statistics which dissolve like fairy gold upon examination.
It all began when my son expressed dismay at data from his AP Environmental Science text-book:

In 1900 the U.S. infant mortality rate was 165. In 2011 it was 6.1. This sharp decline was a major factor in the marked increase in U.S. average life expectancy during this period. The United States ranks first in the world in terms of health care spending per person, but 54th in terms of infant mortality rates.

(G. Miller, Scott Spoolman, Environmental Science, p. 100.)

My son didn't want to believe that America, which he thinks is a great country, could rank so low in something as basic as infant mortality. As it happens, I knew that those numbers were wrong, so I immediately spoke up. I got as far as saying "Those numbers are wro…" when a far-Left physician in the room literally shouted me down.

"This is not political. We don't need to hear any of that right-wing crap. You're going to turn this in a political argument. This is science." The other guests looked stunned.

I tried again. "I'm not talking politics. This is about statistics. You need to know that…."

Again, the Leftie physician cut me off. "Little Bookworm, don't listen to her. She's just going to go on with her political crap. The problem is with the U.S. medical system."

I tried again. "Let me finish. This is a statistical problem."

Leftie cut me off again. "No, don't go there."

I ignored him and went there anyway. "Stop!!!" I hollered at the top of my lungs. The room fell completely silent. I finally had my say.

"The problem with any analysis that ranks the U.S. so low when it comes to infant mortality is that different countries have different ways of determining what's a 'live birth' for purposes of calculating infant mortality statistics. The U.S. is one of the few countries in the world that counts any baby born alive, no matter how fragile it is, as a living baby for infant mortality purposes.

"In other countries, such as Korea or places in Europe, they only count babies that are a certain size or weight as 'live births.' Comparing U.S. numbers with other countries' numbers is an apples and oranges comparison unless you adjust for the differing baseline of what constitutes a live birth. The study cited in the book is garbage in-garbage out."
Read the whole thing.