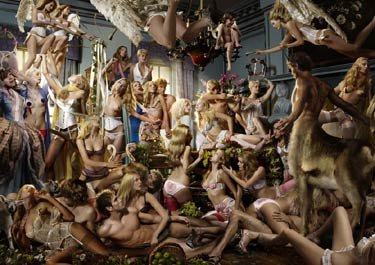 Try getting university recognition, support, and the use of university facilities for your newly founded alternative conservative newspaper, a film society, or a polo team, and see how far you get. But ask Harvard to recognize a BDSM & kinky sex club, and Harvard's Committee on Student Life is on board, Man.
As the Crimson reports, things will be better for those a little bit different at Harvard now.
"If you come to campus and you have the sexual interests we represent, you may not even suspect that such a group exists," Michael said.

Munch is also now allowed to apply for DAPA food grants, making it easier to find a convenient time and location to meet, instead of gathering in small dining halls.

But for Michael, the biggest advantage to being recognized comes with "the fact of legitimacy," he said. "[Our recognition] shows we are being taken seriously."
—————–
Britain's Daily Mail described the club's founding and membership.
The group, which goes by 'Harvard College Munch,' first began its meetings in one of the university's dining halls to discuss personal stories and broader issues related to BDSM and other forms of 'kinky sex'. …

Munch's membership has grown to about 30 members from seven when it began more than a year ago and is one of 15 student organization that will be approved by Harvard's Committee on Student Life this Friday.

None of the group's members quoted by the media have been willing to give their full names.

One group member, who goes by 'Marie,' told the New York Observer that she enjoys 'Bondage, handcuffs and ice play."

'I've been hit with a riding crop, a belt, a paddle, canes, a flogger,' she said, 'Floggers are my favorite.'