13 Mar 2021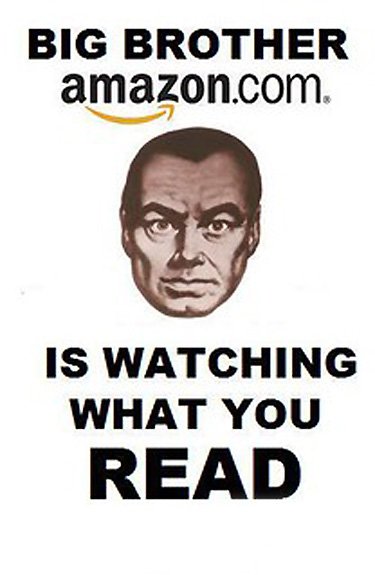 WSJ:
Amazon.com Inc. said it recently removed a three-year-old book about transgender issues from its platforms because it decided not to sell books that frame transgender and other sexual identities as mental illnesses.

The company explained its decision in a letter Thursday to Republican Sens. Marco Rubio of Florida, Mike Lee of Utah, Mike Braun of Indiana and Josh Hawley of Missouri, which was reviewed by The Wall Street Journal. The senators had written last month to Chief Executive Jeff Bezos requesting an explanation of why "When Harry Became Sally: Responding to the Transgender Moment" was no longer available on Amazon nor on its Kindle and Audible platforms.

"As to your specific question about When Harry Became Sally, we have chosen not to sell books that frame LGBTQ+ identity as a mental illness," Amazon said in the letter, which was signed by Brian Huseman, Amazon's vice president of public policy, referring to sexual identities that include lesbian, gay, bisexual and transgender, among others.

"When Harry Became Sally," written by the conservative scholar Ryan T. Anderson, was published in February 2018. The book focuses on a variety of issues including gender identity.

"Everyone agrees that gender dysphoria is a serious condition that causes great suffering," said Mr. Anderson and Roger Kimball, the publisher of Encounter Books, the New York-based nonprofit that published the book, in a statement Thursday in response to Amazon's letter.

"There is a debate, however, which Amazon is seeking to shut down, about how best to treat patients who experience gender dysphoria," they added, calling their book "an important contribution" to that conversation. "Amazon is using its massive power to distort the marketplace of ideas and is deceiving its own customers in the process," they said.

Amazon's decision comes as the nation's largest tech platforms are under increased scrutiny regarding the decisions they make over which content is acceptable.
There are many intensely-charged cultural and political issues on which rational, well-educated men will inevitably disagree.
The etiology and moral status of homosexuality and gender dysphoria is a striking example of just such a controversy.
So, how has it come to pass that large consumer corporations, like Amazon, have recently appointed themselves as dictators and Platonic Guardians in charge of deciding in favor of the preferred position of the Radical Left, and using their business platforms and strategic position in Society to shut down debate and outlaw the very existence of an alternative viewpoint in polite society?
We shop at Amazon, but nobody elected Mark Zuckerberg or Brian Huseman to any position in charge of "public policy" of any kind.
If the owner of my local grocery or hardware store got too big for his britches and started telling customers how to vote and what to think, he obviously wouldn't stay in business very long.
The Big Tech billionaires, sitting on top of companies currently enjoying accidental and ephemeral de facto monopolies are flushed with wine and insolence. They must have read too many left-wing sophisters and economists who tell you that such marketplace predominance is totally defensible, permanent, and secure. They are dead wrong. Alta Vista, not so very long ago, was the cat's pajamas of search engines. Yahoo and AOL used to be hot stuff. The examples of absolutely sector dominant companies that are now one with Nineveh and Tyre is limitless.
Amazon can be replaced, and I have news for Mr. Zuckerberg: he has pissed away serious quantities of customer loyalty and good will. I used to like and admire Amazon. I preferred shopping with Amazon. Not anymore. Venture Capitol, just offer me any reasonable alternative and I will be delighted to drop Amazon and all the rest of today's Big Tech Dictatorships permanently. That happy day is coming. Count on it, Amazon!