08 Apr 2016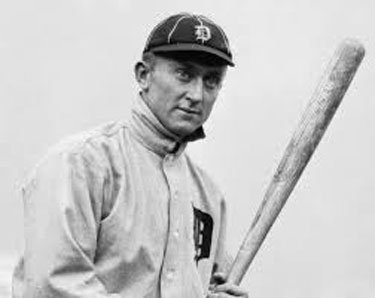 Ty Cobb would have kicked his Asiatic ass.
Jay Caspian Kang, delivers for the New York Times, one of those insolent and offensive expressions of the support for minority vulgarity and vices as a perverse kind of contrarian opposition to the values and culture of the European-descended American majority.
By instinct, honed reflex and general contrarianism, I root for all "flashy" "showboats" who are "disgraces to the game." It has been this way since I left Boston at age 10 to move to North Carolina, a state with no notable baseball team save the minor-league Durham Bulls, who, at least when I was growing up, seemed more a Hollywood relic than a ball club. Freed from having to like the Red Sox, I began to root for Rickey Henderson of the Oakland Athletics, mostly because I liked how deeply he squatted while taking a lead off first base. He seemed as if he were taunting the pitcher. As I grew older and started feeling alienated from my white classmates, I gravitated toward athletes who, in some way, flouted the white, stoic traditions of American sports — Allen Iverson, Ken Griffey Jr., Rasheed Wallace, Pedro Martinez. I felt as if this was a moral choice.
Read the whole thing.
Nothing guarantees acceptance and applause by prestige publications in the community of fashion than some vigorous expressions of racial and cultural treason.