Category Archive 'Bookstores'
02 Jul 2016


Believed to be from San Antonio, Texas, circa 1967.
Via Robert Ruark's Andover nephew.
12 Jun 2014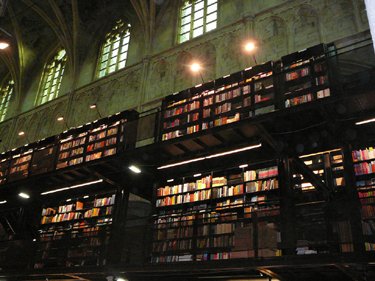 And you won't be able to visit this Polare Bookstore, formerly located in a 13th Century Dominican Church in Maastricht, Netherlands. Polare went bankrupt last January.
But, even so, gush and misuse of "literally" notwithstanding, I recommend this Buzzfeed feature. I had not known myself that Brattle's, in Boston, had actually reopened after the disastrous 1980 fire. Had I realized it still existed, I would definitely have dropped in every time I was in Boston.