Category Archive 'Clint Eastwood'
13 Feb 2015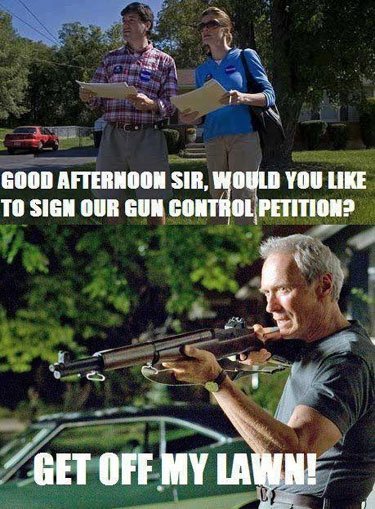 Hat tip to Bookworm Room.
04 Feb 2015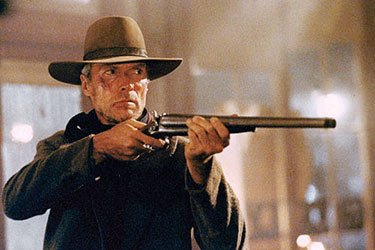 Members of the House Armed Services Committee met with Jordan's King Abdullah Tuesday not long after news broke that ISIS had burned to death a Jordanian pilot captured in the fight against the terrorist group. In a private session with lawmakers, the king showed an extraordinary measure of anger — anger which he expressed by citing American movie icon Clint Eastwood.

"He said there is going to be retribution like ISIS hasn't seen," said Republican Rep. Duncan Hunter Jr., a Marine Corps veteran of two tours in Iraq and one in Afghanistan, who was in the meeting with the king. "He mentioned 'Unforgiven' and he mentioned Clint Eastwood, and he actually quoted a part of the movie."

Hunter would not say which part of "Unforgiven" the king quoted, but noted it was where Eastwood's character describes how he is going to deliver his retribution.
——————————
Jordan hanged two Iraqi jihadists, one a woman, on Wednesday in response to an Islamic State video showing a captured Jordanian pilot being burnt alive in a cage by the hard-line group.

Islamic State had demanded the release of the woman, Sajida al-Rishawi, in exchange for a Japanese hostage whom it later beheaded. Sentenced to death for her role in a 2005 suicide bomb attack in Amman, Rishawi was executed at dawn, a security source and state television said.

Jordan, which is part of the U.S.-led alliance against Islamic State, has promised an "earth-shaking response" to the killing of its pilot, Mouath al-Kasaesbeh, who was captured in December when his F-16 warplane crashed over northeastern Syria.

Jordan also executed a senior al Qaeda prisoner, Ziyad Karboli, an Iraqi man who was sentenced to death in 2008.
22 Jul 2014

Americans were saddened this week by the passing of the good-looking and always affable James Garner. It seems appropriate to remember Garner with a look at a few of his best-known roles.
Bret Maverick takes on Clint Eastwood (1959):
———————–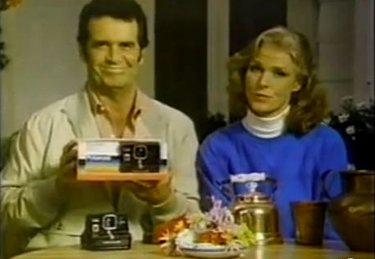 Garner's late 1970s-early 1980s Polaroid commercials with Mariette Hartley were considered one of the advertising industry's biggest hits. Garner tended to play the graceful loser in the battle of the sexes. Their badinage was so persuasive that a lot of people believed that Garner and Hartley were really married.
31 Aug 2012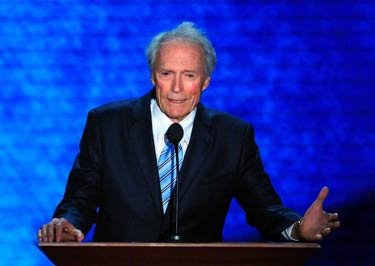 I can't seem to find a very flattering photo of Clint Eastwood out there today for some reason, but there are sure a lot of photos making him look angry or confused.
It is always impressive to see just how thoroughly and competently the professional apparatchiks of the left-wing commentariat do a take-down on a genuinely threatening adversary. The same kind of pretentious culture mavens who will happily queue up for tickets to a six hour opera by Stockhausen, and who have no difficulty in parsing the subtle symbolism of the latest Abbas Kiarostami movie, we are being told today, were supposedly baffled by Clint Eastwood's little skit.
Since last night, the anti-Eastwood quips have been flying like snowflakes in a blizzard of negative commentary. What you see going on, of course, is the customary effort of the establishment media to write history its own way.
Bias and political manipulation aside, today's massive hit job on Eastwood, I thought, constituted a revealing commentary on the dimness and superficiality of the American elite and its culture. Most societies respect the elderly. One might suppose that elite members of a nation as highly educated and sophisticated as the United States would be perfectly well aware that most men of Clint Eastwood's age are, in fact, already deceased. That very, very smart people would be conscious that a fellow 82 years of age (if lucky enough to be above ground) is usually bent, shriveled, wrinkled, bloated, palsied, confused and barely able to navigate. Clint Eastwood actually looked damned good. He was slender and still handsome and stood tall and straight.
With characteristic self-deprecating modesty, Clint Eastwood deliberately chose merely to ad lib an informal conversation with an imaginary Barack Obama. Eastwood's performance was by intention spontaneous and un-professionally-polished. It could doubtless have been smoother and more crafted and artfully designed, but Clint Eastwood (being an ordinary American and a Republican) decided to just wing it and went with authenticity. Non-snobbish-members-of-the-leftwing-pseudo-intellectual-community-of-fashion naturally recognized that it was no easy thing for an 82-year-old guy to stand up that long, or to concentrate well enough to extemporize such a performance, and we all thought Eastwood did really well. He performed smoothly enough, and delivered several nifty and very telling lines with an impact that was highly effectively underlined by his obvious modesty and sincerity. We recognized, and admired, his disinclination toward indulging in insult and open animosity and could see that his criticism of President Obama was deliberately being understated. We liked Clint Eastwood's performance very much, and thought it was fitting and a real indication of the rightness of our cause that a man like him was on our side.
I thought myself that it demonstrated beautifully the way the American left's commentary emanates from Planet Asshole that, when an elderly celebrity is courageous enough to speak in public honestly, displaying openly some of the deficits of old age, the pseudo-intelligentsia scratches its head in confusion and demands aloud: "What's wrong with that guy? Doesn't he understand that you're supposed to be completely smooth, polished, perfect, and… young?" There are no old men in the country of the left.
08 Feb 2007

I haven't seen the new Eastwood film yet, but Jack Cashill has, and he think the liberal critics have got it wrong.
I had postponed seeing Clinton Eastwood's new movie, Letters From Iwo Jima, for the simple reason that the critics liked it. By and large, they are an even more daft bunch than the people who make the movies. They gave the film the National Board of Review's "best picture" award and helped goose it on for an Oscar nod.

Letters attracted a critical buzz primarily because it did not ask the audience to do anything as vaguely patriotic as root for America during a time of war, even if another war. The film looks instead at the battle of Iwo Jima from the Japanese perspective.

I had presumed that to be so well received the movie had to be anti-war, anti-military, anti-American, or, most likely, all of the above. I overlooked a fourth possibility, the actual one: the critics simply did not understand it.

In the way of background, the island of Iwo Jima had critical strategic significance for the United States and Japan in what proved to be the last year of the Pacific War, and both sides knew it. Only a film critic could describe the battle as "pointless."

Iwo Jima's airfields, if captured, would halve the distance that B-29 bombers needed to fly to reach the Japanese mainland. These airfields would also provide a base for P-51 Mustang fighters, which could then escort the bombers on their essential and lethal raids.

Given the way the Japanese had previously defended beaches, U.S. planners worked under the presumption that the island would fall in five days. As in such warlike games as chess or football, however, real war allows each side to make intelligent decisions to advance its own interests.

Liberal critics of the Iraq War have overlooked this truism. They seem to have convinced themselves that all American failures result from "blunders" or "gross mismanagement" for which someone should "apologize." They give little credit to the opposing forces for resisting creatively and none at all to themselves for encouraging that resistance.

The struggle for Iwo Jima involved just such strategic thinking from a savvy adversary, which is why it proved so costly. Beginning on February 19, 1945 the five hellish weeks of Iwo Jima cost more than twice as many American lives as the four years of Iraq.
Read the whole thing.
24 Oct 2006


Pfc Ira H. Hayes, Pfc Franklin R. Sousley (killed in action), Sgt Michael Strank (barely visible on Sousley's left – killed in action), Phm2c John Bradley, Pfc Rene Gagnon, Cpl Harlon H. Block (killed in action)
(Joe Rosenthal photograph
2. BACKGROUND: THE SECOND FLAG
The significance of the Iwo Jima operation, the first US ground assault on Japanese soil, was widely recognized in advance. Secretary of the Navy James Forrestal had travelled to the Pacific from Washington to watch the unfolding of the largest operation in United States Naval history.
On the morning of February 23rd, Forrestal was accompanying V Amphibious Corps Commander Lieutenant General Holland M. "Howlin' Mad" Smith to the beachead. Their landing craft had just touched shore, when the first flag went up atop the volcano. As the Marines around them cheered, Forrestal turned to General Smith, and observed: "Holland, the raising of that flag on Suribachi means a Marine Corps for the next five hundred years."
Recognizing the historical significance of the colors waving in the distance, Forrestal also asked General Smith to see to it that the flag then flying atop Mount Suribachi be replaced, and the original brought back to him for preservation in the nation's capital.
The Navy Secretary's orders were duly transmitted down the chain of command to Col. Chandler Johnson at 2/28 headquarters. Johnson ordered Lieutenant Ted Tuttle, his Operations Assistant Officer, to find a replacement flag. "And make it a bigger one," Colonel Johnson added.
At the same time, 2/28 HQ was beginning to be having difficulty communicating with the patrol on the mountain's summit. Lt. Schrier's field telephone's battery was giving out. Johnson decided the time had come to run a wired connection up the mountain. A fire team detail from Easy Company's 2nd platoon, made up of Sgt Michael Strank, Cpl Harlon H. Block, Pfc Ira H. Hayes, and Pfc Franklin R. Sousley was given the assignment. They wound up being accompanied by Pfc Rene Gagnon, Easy Company's runner, who was deliverying a fresh supply of batteries from the Easy Company command post to Lt. Schrier.
Before the five Marines headed up the mountain, Lt. Tuttle arrived with a 96″ x 56″ (2.44 x 1.42 meter) flag. The new flag came from a salvage yard at Pearl Harbor. It had been rescued from one of the American ships sunk on December 7, 1941. Tuttle gave the new flag to Gagnon, and instructed him to retrieve the original. And the fire team set off on its mission.
The Marines were followed up the mountain by the press. AP wire service photographer Joe Rosenthal had heard of a flag raising, and set off up the mountain to photograph it, accompanied by Marine still photographer Bob Campbell and Marine film photographer Bill Genaust. (Rosenthal had persuaded the armed Marine journalists into coming with him.)
When Sgt Mike Strank arrived at the top, he reported to Lt. Shrier, showed him the replacement flag carried by Gagnon, and explained: "Colonel Johnson wants this big flag raised up high, so that every son of a bitch on this whole cruddy island can see it!"
Rosenthal arrived in the nick of time, a little after noon. The Marines affixed the new flag to a formidable length of Japanese drainage pipe, and Lt. Shrier coordinated the two groups of Marines, so that the new flag would be raised simultaneously with the old flag being lowered.
The photographers had a little time to pick their positions. Rosenthal (who was very short) made himself a pile of stones to stand on. The whole procedure took only a few seconds, but the second pole was very heavy (weighing more than 100 lbs. – 45.36 kg.), and it took the combined efforts of the second group of five Marines, assisted by Phm2c John Bradley, to raise it to the vertical and secure it. So quickly was one flag raised, and the other lowered, that Rosenthal never had a chance to look in his viewfinder, he could only point his camera and trip the shutter.
But in the midst of the Marines' effort to erect that second flag, destiny intervened. The breeze suddenly caught the flag, whipping it forward, and Rosenthal's shutter clicked at the perfect moment freezing the six men in a pose of breathtaking monumentality. It was this photograph, this single image, which best conveyed the entire American idea of WWII, the idea of American Marines, of American fighting men, working together welded into a purposeful single entity, to assert the ideals of America, to plant the flag, despite anything the enemy could throw against them.
Astonishingly, the entire scene was actually also captured on color movie film by Marine photographer Sgt Bill Genaust, who was standing literally shoulder-to-shoulder with Rosenthal. Some of the Genaust footage can be seen here. It was also incorporated in the 1949 Alan Dwan film Sands of Iwo Jima, starring John Wayne.
The original Iwo Jima flag was brought back to Colonel Johnson, who placed in in the battalion safe. The new flag lasted for only three weeks. It was quickly torn to pieces by the wind.

5th USMC Division
23 Oct 2006


Lt. Harold Shrier (sitting behind Jacobs), Pfc Raymond Jacobs, Sgt. Henry Hansen (cloth cap), Unknown (lower hand on pole), Sgt Ernest Thomas (back to camera), Phm2c John Bradley (helmet above Thomas), Pfc James Michels (with carbine), Cpl Charles Lindberg (above Michels).
(Louis Lowery photograph)
1. BACKGROUND: THE FIRST FLAG
On the morning of February 23, 1945, D-Day + 4 of the Battle of Iwo Jima, on Mount Suribachi, after three days heavy bombing, naval artillery bombardment, and infantry attack, Japanese resistance seemed to have waned.
Lt. Col. Chandler Johnson, commander 2nd Battlalion, 28th Regiment, 5th Marine Division, sent two four-man patrols to explore routes up the mountain's northern face. They successfully reached the volcano's summit, and returned. So Chandler hastily assembled a 40 man platoon from surviving elements of the 3rd Platoon, Easy Company, augmented by 12 men from his Mortar Platoon and some members of the 60mm mortar section. Command was given to First Lieutenant Harold Schrier, along with orders to ascend the mountain, blowing up caves, and extinguishing any surviving Japanese resistance encountered on the way, and attempt to secure the top.
As an afterthought, Johnson took an American flag from his map case, handed it to Schrier, and told him, "If you get to the top, put it up."
Staff Sergeant Louis Lowery, a photographer for the Marine Corps' Leatherneck Magazine, asked for, and received, permission to accompany and record the ascent.
The platoon proceeded upward for forty minutes, blasting caves they passed with hand grenades, but without being attacked. Reaching the summit around ten A.M., they salvaged a length of Japanese water pipe to use for flagpole, and as Marines below cheered and Navy vessels blew signal horns in triumph, erected the first United States flag to fly on Japanese soil.
No sooner was the flag erected, then the Marine platoon found itself engaged in a firefight with a handful of Japanese survivors. It was later discovered that hundreds of Japanese, who could easily have annihilated the platoon, had killed themselves in Suribachi's caves, many by clutching a hand grenade to their bodies.

V Marine Amphibious Corps
28 May 2006

A story in the Observer reveals that Clint Eastwood has been directing two Iwo Jima films, both to be released later this year.
(Its author, Justin McCurry, is a seriously annoying pommy twit who applies a leftwing slant to every detail of the news story.)
The first film will be based on James Bradley's Flags of Our Fathers, a history of the battle focused on the famous Marines' flag-raisings on Mount Suribachi, one of which was captured in the famous photograph by Joe Rosenthal.
The second film, focusing on the Japanese point of view, will be titled Red Sun, Black Sand.
Japanese Iwo Jima veterans who met Eastwood say they are confident the films will honour their fallen comrades. 'I asked him to make a human drama, not a war film,' said 83-year-old Kiyoshi Endo, of the Japanese Iwo Jima Veterans' Association. 'I wanted him to show how the soldiers felt when they were fighting and, having read the script, I think he has done that. Who won or lost is not the point.'
The Japanese Iwo Jima Veterans' Association must be a pretty small group.